Decided to do up a video of the nice Golden Pot that was sent to me by Mr. Shin, President of Nongshim Holdings – very kind thank you! Thought it fitting to try it out with some Shin Ramyun Black. Check out the video!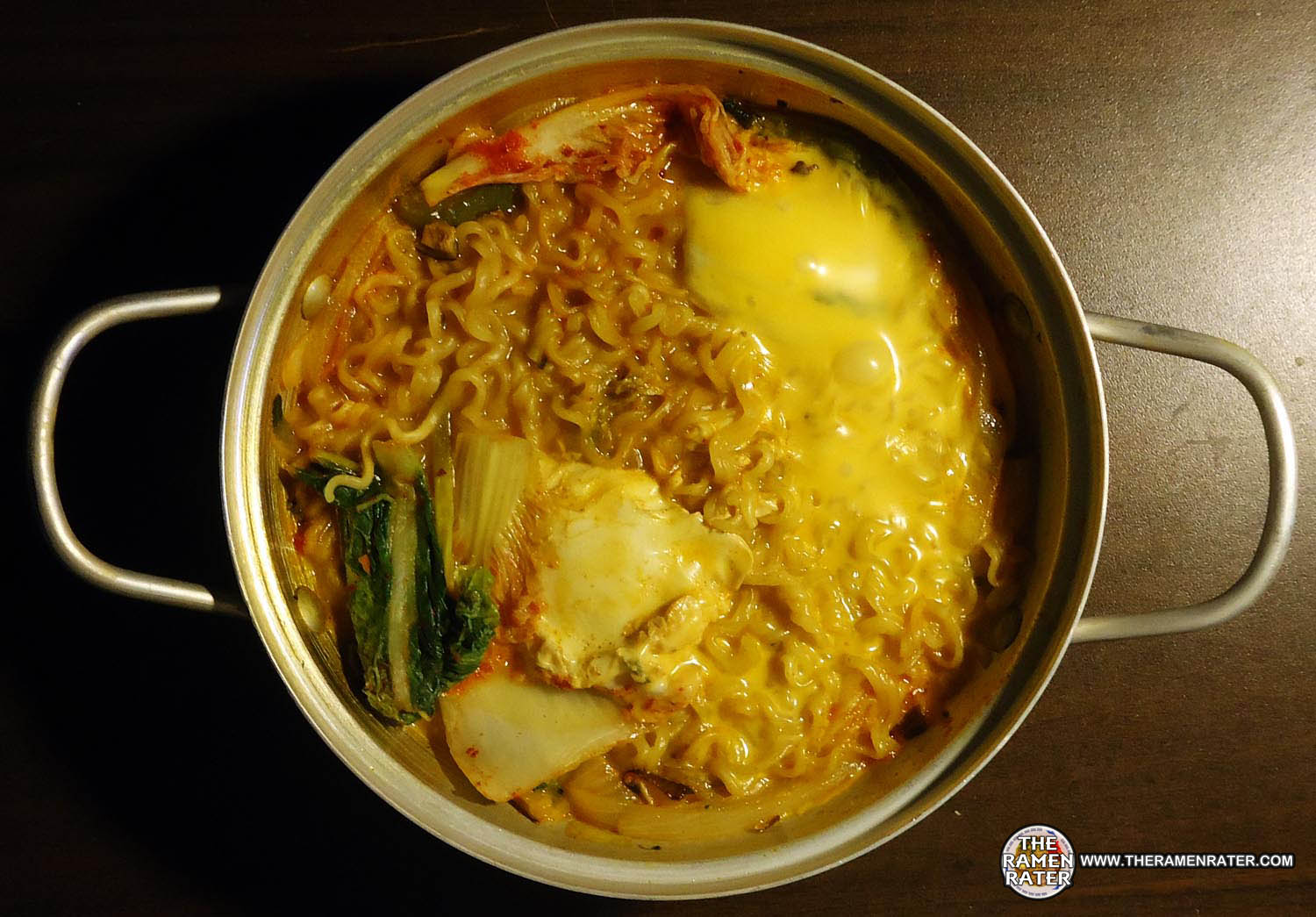 Here's the finished product – click the image to enlarge.
[AMAZONPRODUCTS asin="B0061JW7I2″]
Products cooked according to package instructions. Product reviews done prior to adding any additional ingredients.