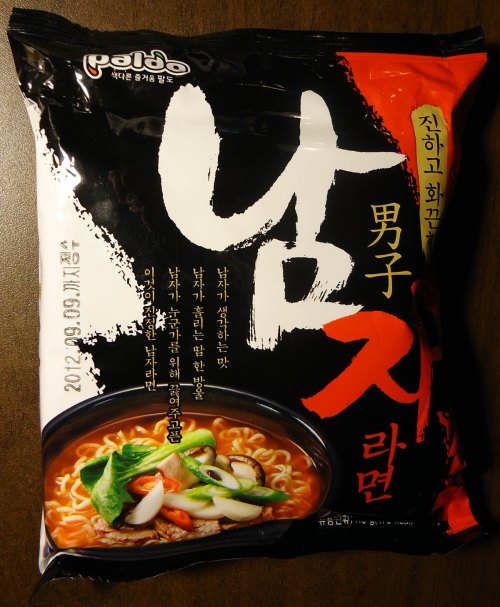 I have fallen ill with some kind of head cold it seems and I thought something spicy would be good. My lovely wife Kit was kind enough make me some noodles for breakfast – she's so good to me! Thought I'd have these – they're available in the US now, but this is a Re-Review of the pack that is sold in Korea. The version sold in the US will be being reviewed soon! Here's the link to the original review I did during Paldo's Meet The Manufacturer.
Finished (click to enlarge). She put some odeng and a slice of processed cheese in. The noodles are great, the flavor is superb. I still agree with the old review – 5.0 out of 5.0 stars! Thanks again to my wife for making me feel better while I feel crummy! I love you! UPC bar code 8809296771018 – get it here.
Dude looks quite serious! Namja commercial
Products cooked according to package instructions. Product reviews done prior to adding any additional ingredients.