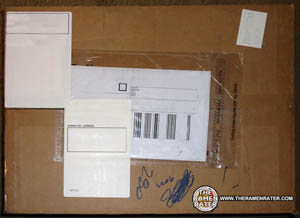 Today I got a big box in the mail from Nongshim America! Wonder what's inside…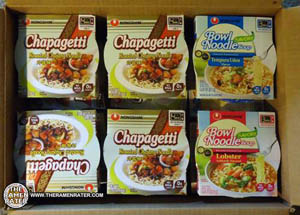 Bowl Noodles! But wait – Chapagetti in a bowl? Yep! This is one of the things I got to try while at Nongshim America in May. Not only did I get to try these new bowl products in their R&D department but was able to watch them being made – from raw ingredients to wrapped bowl all in an efficient straight line. Twas amazing! I'll be reviewing these very soon! Keep your eyes peeled! Thanks go to Mr. Ray Adams and everyone else at Nongshim America for sending these along!
Products cooked according to package instructions. Product reviews done prior to adding any additional ingredients.