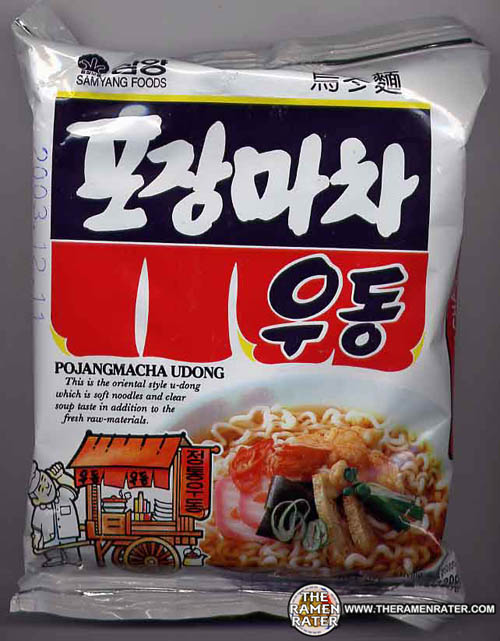 Samyang: Pojangmacha U-Dong
Stars: ** 1/2
Notes: These were some interesting noodles. First off, they are called 'u-dong' and not 'udon.' Second, they had something called 'sea tangle.' I believe that the sea tangle is the true redeeming quality of this package. As far as the flavor, it wasn't the best in the world. Wasn't really seafoody… I dunno – didn't really taste different – just 'other' seafoody, and smelled good. I mostly enjoyed the very exciting sea tangle.
Products cooked according to package instructions. Product reviews done prior to adding any additional ingredients.