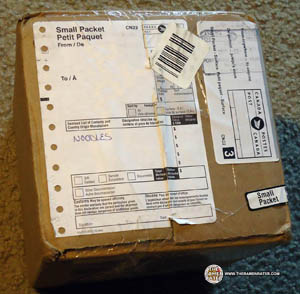 So a fellow named Mark K. got a hold of his Canadian friend Erika L. and sent me a package!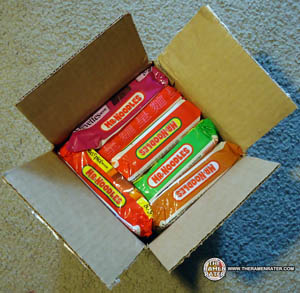 Could it be?
It is! Seven varieties of Mr. Noodles from Canada! We don't have these down in the states – this is really very cool! Thank you both for the help with this! Looking forward to reviewing them! I'll be sending you some Ramen Rater stickers for your troubles!
Products cooked according to package instructions. Product reviews done prior to adding any additional ingredients.