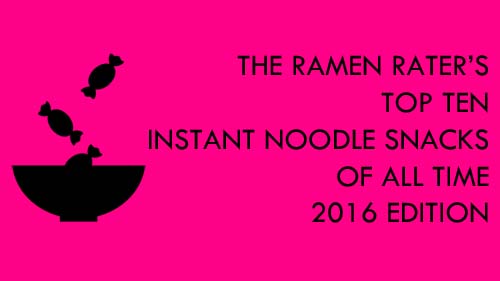 Instant noodle… snacks? Yeah! Snacks of all kinds have come from instant noodles – candy, crunchy bits, you name it. They're popular all over Asia and also the United States; have you ever taken a pack of instant noodles, crushed them and added in the seasoning and shaken the bag up and eaten them like potato chips or popcorn? Well, this is popular elsewhere as well! Let's check out my favorite instant noodle snacks from over 1,900 reviews. Enjoy!
#10: Wei Lih What's That? Leisure Meatballs Spicy Chicken Flavor – Taiwan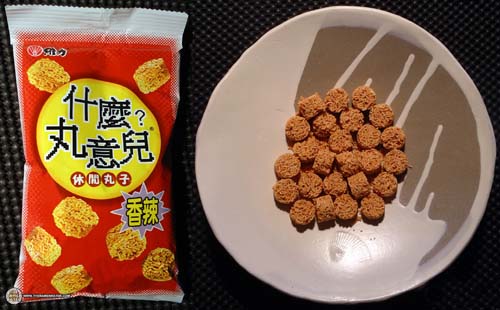 They're crunchy and light. They have a slight sweetness and a spiciness that is very slight but builds the more you eat. Original review
#9: Mamee Monster Snek Mi Perisa Ayam – Malaysia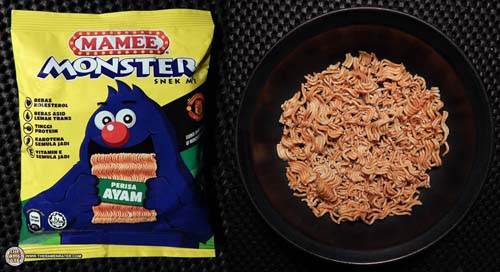 The noodles are nice and crunchy. They have that lightness you would expect from an uncooked instant noodle, but not really oily as some can be. The flavoring is light and has a salty and almost sesame oil kind of flavor to it. Original review
#8: A-Sha Prince Katsu Snack Noodles – Taiwan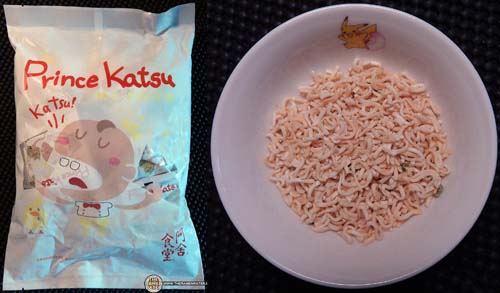 They're very light and crunchy and have a nice salty and crunchy appeal to them. There's a bit of a sweet and garlic or onion kind of thing going on as well as a hint of spiciness. Original review
#7: J.J. Snek Mi Perisa BBQ – Malaysia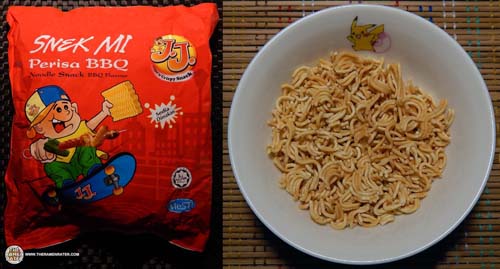 The noodles are crunchy and have a nice flavor to them – very much reminding me of fried chicken from a well known restaurant chain. These were very good! Original review
#6: Samyang Foods Star Popeye Ramyun Snack – South Korea
It's very crunchy and the noodles have a very light cinnamon note to them. The sugaryness of the rock candy brings this out in a nice way. Original review
#5: Mama Rangers Snack Noodles Shrimp Tom Yum Flavour – Myanmar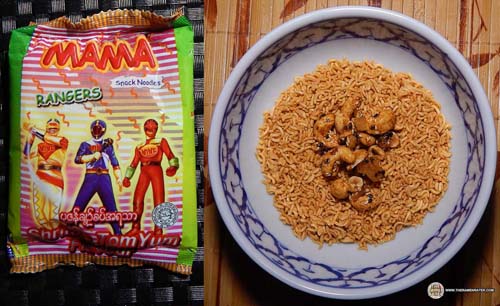 The snack noodle pieces are very short. The have a nice crunch to them. The flavor is that of a sweet tom yum, with a hint of spiciness, an unmistakable hit of lemongrass, and definitely tastes like sugary tom yum. It's a nice flavor and was enjoyable. Original review
#4: Oyatsu Baby Star Snack Noodle Yakisoba Flavor – Japan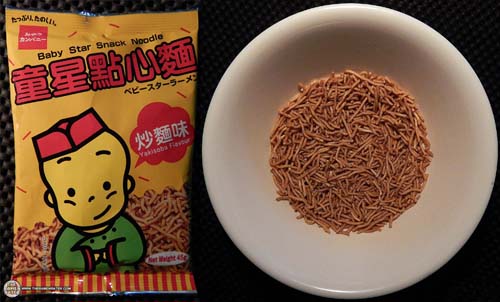 These short lengths of noodle are great. They're light and crunchy. The flavor is that of yakisoba, so a little Worcestershire and salt and spices. It's great stuff! Original review
#3: Ve Wong Little Prince Bacon – Taiwan
These little crunchy bits of noodles have a great bacon flavor. The big bag comes with a ton of little bags. My wife and I found these at an Asian grocery near Disneyland during our honeymoon – bacon snacks!  Original review
#2: Komforte Chockolates Savory Ramen – United States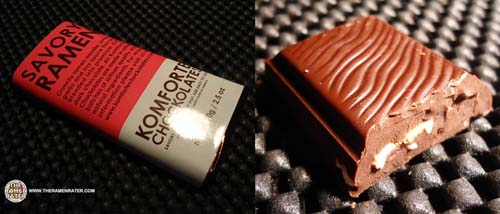 The chocolate was exceedingly good – a really nice 53% dark chocolate I enjoyed thoroughly – premium stuff. It's not so dark that it will put off the milkies and not so light on cacao that it lacks richness. The bits of noodles were nice and crunchy, and not hard like a rock. The soy, onion and garlic flavors were very much muted by the rich chocolate flavor, but that wasn't a horrible thing. Original review
#1: Mamee Monster Snek Mi Perisa Pedas – Malaysia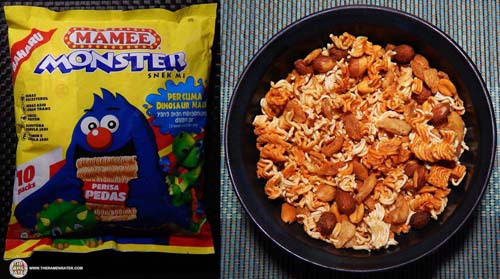 I really like the crunch of the noodles; they seem a little different than the other Mamee Monster varieties; they're really crispy, but maybe have a little more give to them. They have a nice spicy flavor to them which was great and a little bit of sweetness and more spiciness from the seasoning – excellent snacks. Original review
Products cooked according to package instructions. Product reviews done prior to adding any additional ingredients.