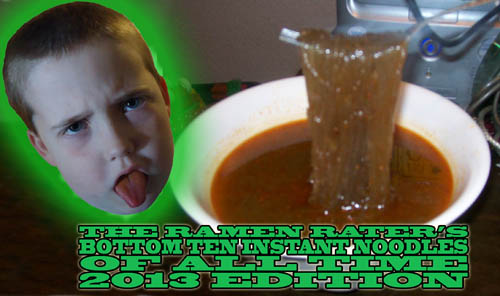 So after sampling so many varieties of instant noodles over the years, of course there have been some that I didn't like. There also were some that are so memorable for how awful they were. After people asked what my least favorites were a few times, I thought I should just make a list of them. I should point out that these are on the list because I couldn't stand them. I'm pretty sure they are all still in production, and the only reason they would be is that people somewhere find them enjoyable. So who knows – you might have a completely different opinion on these than me, but I found them to be absolutely the worst of the worst. With that, here's The Bottom Ten Instant Noodles Of All Time, 2013 Edition.
#10: Wei Lih Instant Noodles With Artificial Beef Flavored Soup Stock – Taiwan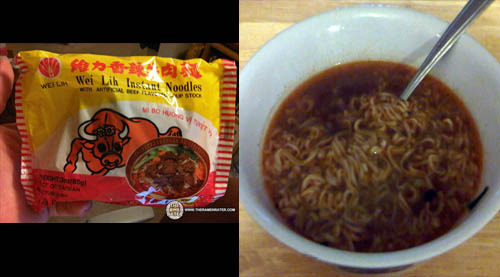 I've had issues with broth being too salty before, but the lack of flavor in this one wasn't tolerable. The flavor had a very 'fake beef' taste to it which was not at all enjoyable. Original post here
#9: GreeNoodle Miso Made With Moroheiya – Thailand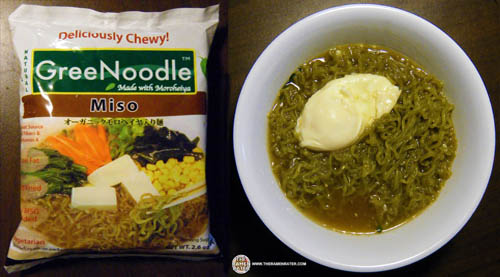 The noodles had a flavor I found to be akin to dirt – very strange. In the original review, I comment that the broth was 'nightmarish.' Original review here
#8: Fashion Food Oriental Flavor Instant Noodles – Thailand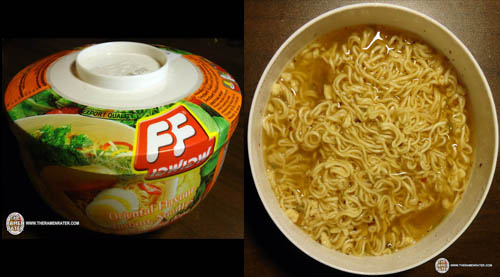 These noodles came in a nice little plastic bowl with lid, As cool as that is, it didn't make up for some seriously funky noodles and vile broth and veggies. Original review here
#7: Baijia Hot & Sour Flavor Instant Rice Noodle – China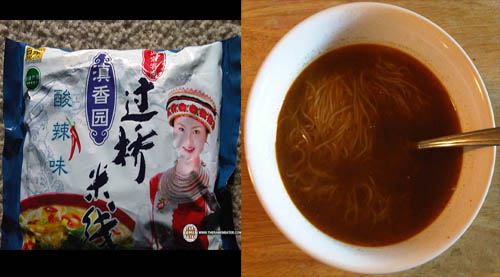 The broth was of a deep crimson color. While interesting to look at, the slimy noodles and overly greasy broth with odd bits floating around were a turn-off trifecta. I couldn't finish this bowl. Original review here
#6: Noodle Time Spicy Thai Instant Ramen Noodles With Real Vegetables – Canada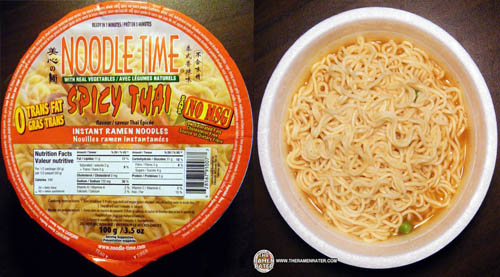 A prime example of noodle I dislike: watery broth, exceedingly mushy and spongy noodles and veggies that were lackluster and of the most minimal quantity and quality. Original review here
#5: Nan Hsing Vegetarian Rice Noodles – Taiwan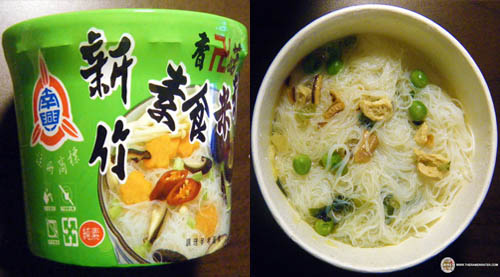 The noodles were akin to cobwebs – not the ones spiders make, but the fake ones you get for Halloween. The veggies didn't hydrate well at all, and the broth wasn't much. Couldn't eat it. Original review here
#4: Paldo Green Tea Chlorella Noodles – South Korea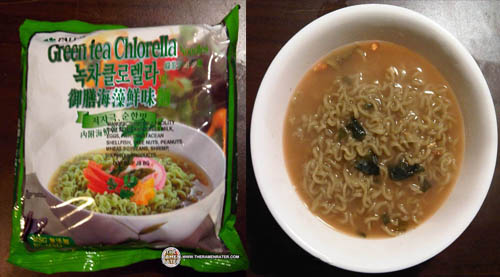 While this company makes some noodles I really enjoy, they also make this one which I deplore. It's just got such a funky flavor to it and a smell I can't take. Original review here
#3: Fu Chang Chinese Noodle Company Pork, Seafood & Noodles Combo – United States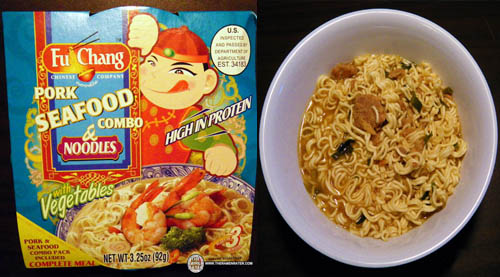 The noodles in this one were really mushy, and while it had a retort pouch with meat and seafood, it was really nasty. Original review here
#2: Baijia Instant Sweet Potato Noodle Spicy Fei-Chang Flavor – China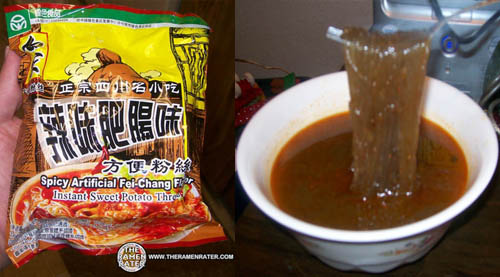 A strong 'dirt and urine' scent accompanied by slimy sweet potato noodles. As it turns out, Fei Chang relates to fried pork intestines. Original review here
#1: Baijia Single Noble Black Bone Chicken Flavor Instant Sweet Potato Noodles – China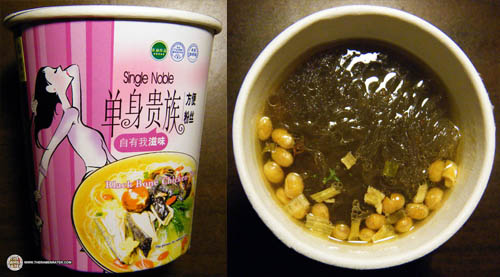 Here is my least favorite variety of all. Slimy sweet potato noodles, thick, greasy broth and horrid veggies that didn't hydrate well. Original review here
Products cooked according to package instructions. Product reviews done prior to adding any additional ingredients.