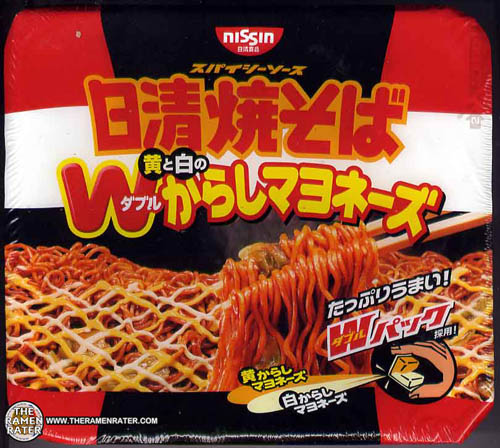 Nissin: Soba Noodles w/Mustard/Mayo Squirt
Stars: ****
Notes: A very decent box noodle – lots of the squirty mayo/mustard goop and the noodles tasted very much like Sapporo's chow mein style. The best part is squirting the magical mayonnaise-mustard packet all over the place! It's very difficult to have the control needed to make the beautiful latticework as shown in the serving suggestion, so a picture of myself eating noodles was what I went for. Worth a try for sure.
Products cooked according to package instructions. Product reviews done prior to adding any additional ingredients.