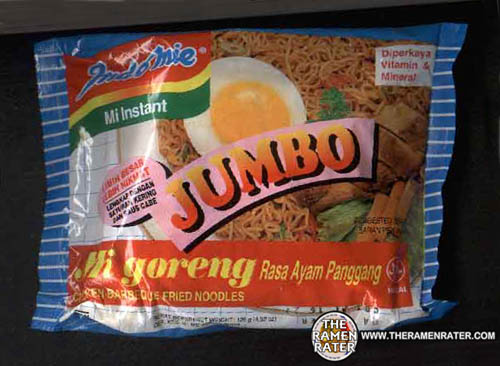 Indomie: Jumbo BBQ Chicken
Stars: ****
Notes: It's pretty good – a big bowl of noodles that don't really taste like barbecued chicken. However, it's flavor is quite good and reminiscent of the Satay variety. Get it here.

Products cooked according to package instructions. Product reviews done prior to adding any additional ingredients.