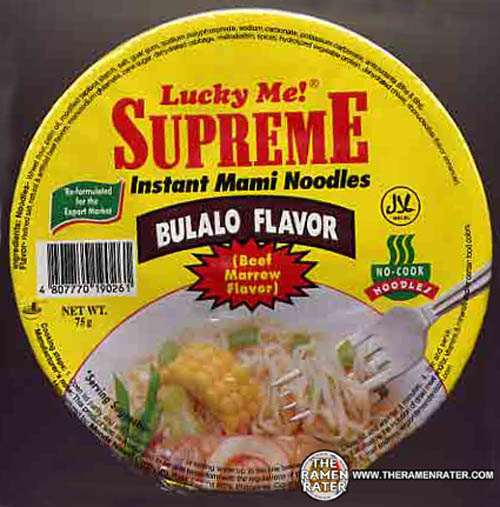 Lucky Me: Supreme Bulalo Flavor Bowl [Beef Marrow]
Stars: ***
Notes: This stuff was really decent – tasted like good beef broth and the noodles stood
firm and potent. What this bowl needed was perhaps a packet of dried onions
with it – would have probably earned it another star.
Products cooked according to package instructions. Product reviews done prior to adding any additional ingredients.