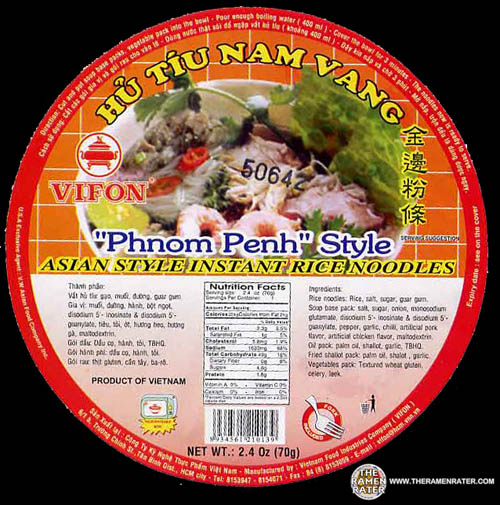 Vifon: Hu Tiu Nam Vang ["Phnom Penh" style] Asian Style Instant Rice Noodles
Stars: ***1/2
Notes: Good bowl of noodles – Rice noodles with floating vegetable things [don't think they were mushrooms, but they definately were onions] and a clear broth. The broth was quite good and went very nicely with the noodles. Probably the best cambodian style noodles I've had.
Product Website: http://www.therichcom.com/supermarket/details.asp?product=12057
Products cooked according to package instructions. Product reviews done prior to adding any additional ingredients.