My boy wanted noodles today and he wanted to try these. Thought we'd do a re-review!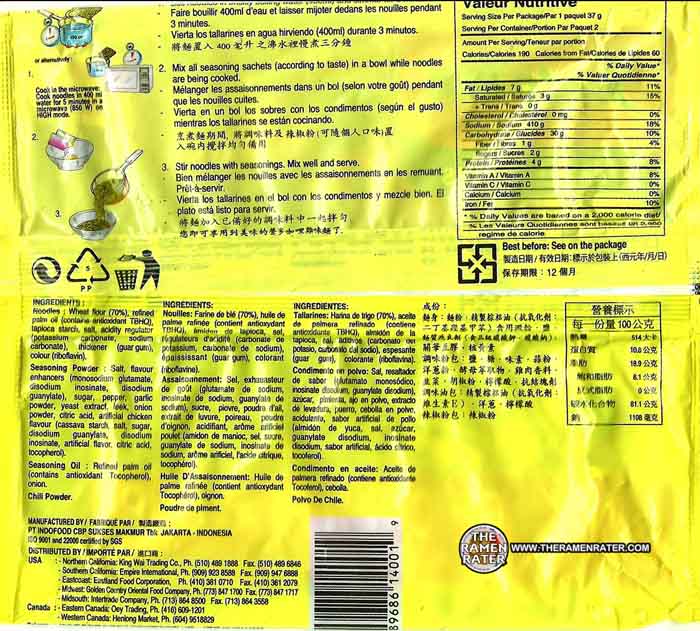 Here's the back of the package (click image to enlarge).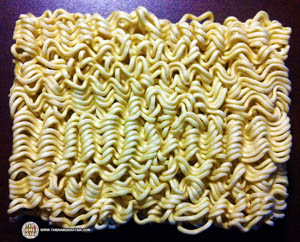 The noodle block. Indomie noodles are usually quite good!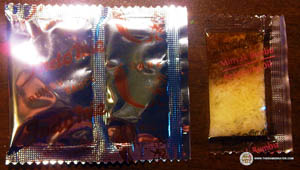 From left to right, a combination dry powder seasoning and chili powder packet and a seasoned oil packet.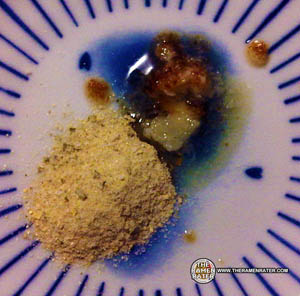 Andy hasn't become a big fan of all things spicy (yet) so we left out the chili powder.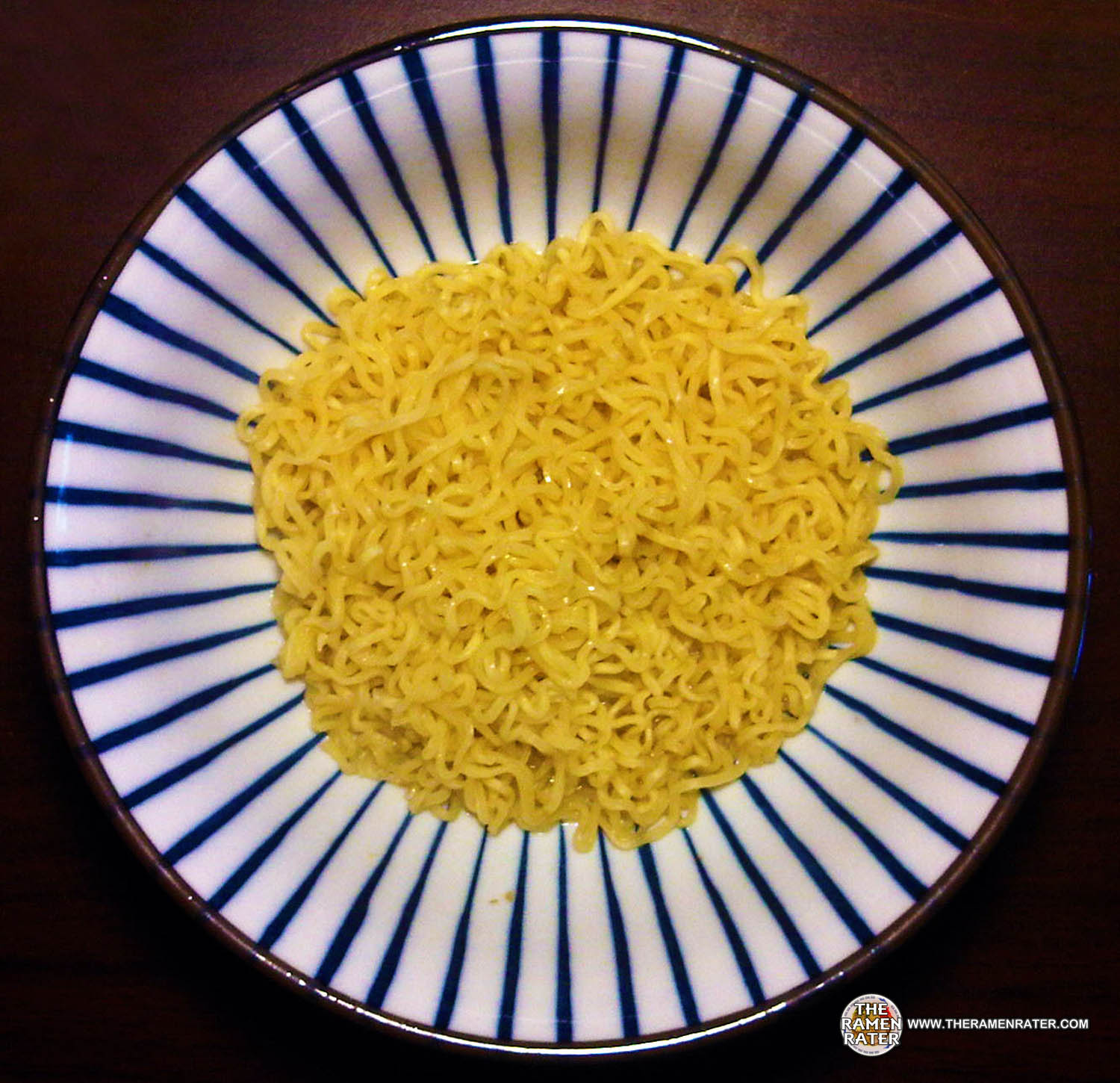 Click image to enlarge. He also isn't a big fan of broth, so there's only a scant amount. I just asked him how he'd rate them. He went with 5.0 out of 5.0 stars! I'm going to stick with 4.5 out of 5.0. They're really awesome and quite tasty – the noodles are chewy and the broth is very flavorful. The onion taste is definitely there – very good. UP barcode number is 089686140019. You get get it here.
Indomie TV spot.
Indonesian market footage!