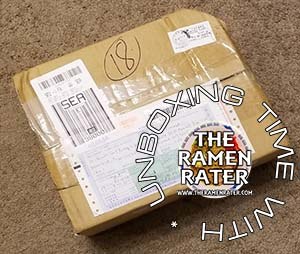 Today, it's another installment of Unboxing Time With The Ramen Rater. We have some interesting things from Taiwan to check out! I thought it would be fun to have a special guest on this unboxing, so my son Andy has joined me today. Impressively, he's sampled some of the spiciest noodles in the world – the number one from my top ten spicy list – and handled it pretty well earlier this year! Well, let's get to the unboxing – I've started a new video series called 'Unboxing Time With The Ramen Rater' – I hope you enjoy it!
Unboxing Time: Happy Noodle – Taiwan
Here's the unboxing – joining me today is my son Andy!