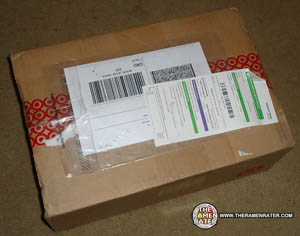 Yesterday I saw the FedEx truck coming around the corner through the patio door window. They stopped. What's nice is that the guy just parks and comes up to the window these days. Let's see what inside!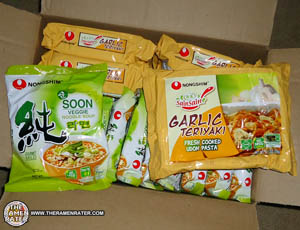 Hey rad! So these are two new ones for sale in the US that are made in South Korea. On the left is the Soon Veggie Ramyun – vegan friendly ramyun. On the right, they've brought back the Garlic Teriyaki Udon! Sweet! Really looking forward to trying these brand new products that will be able to be got here in the US. Thank you very much!
Products cooked according to package instructions. Product reviews done prior to adding any additional ingredients.