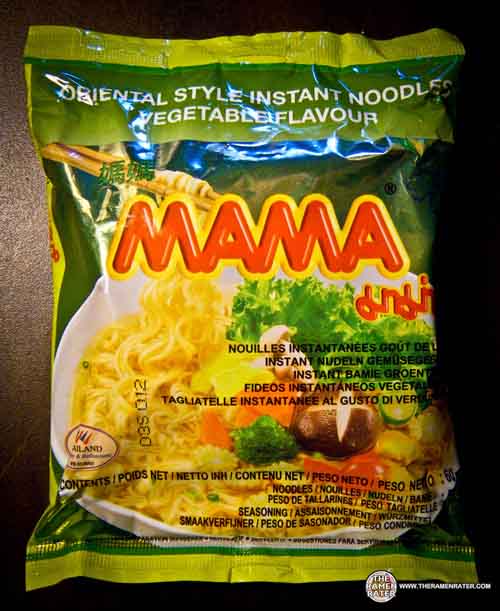 Been a really really long time since I reviewed some MAMA noodles! That's because I've reviewed so many of them in the past I have a really hard time finding new ones to eat! These are some I got at OC Grocery in Anaheim, California on our vacation. They didn't have an enormous selection of noodles, however I didn't have most of them and left with a couple bagfuls – very nice little place – smelled great and nice people! Anyways, on with the review!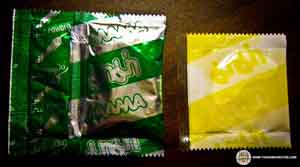 Three of em: chili powder, dry seasoning and seasoned oil.
Some nice and mellow looking spices and oil…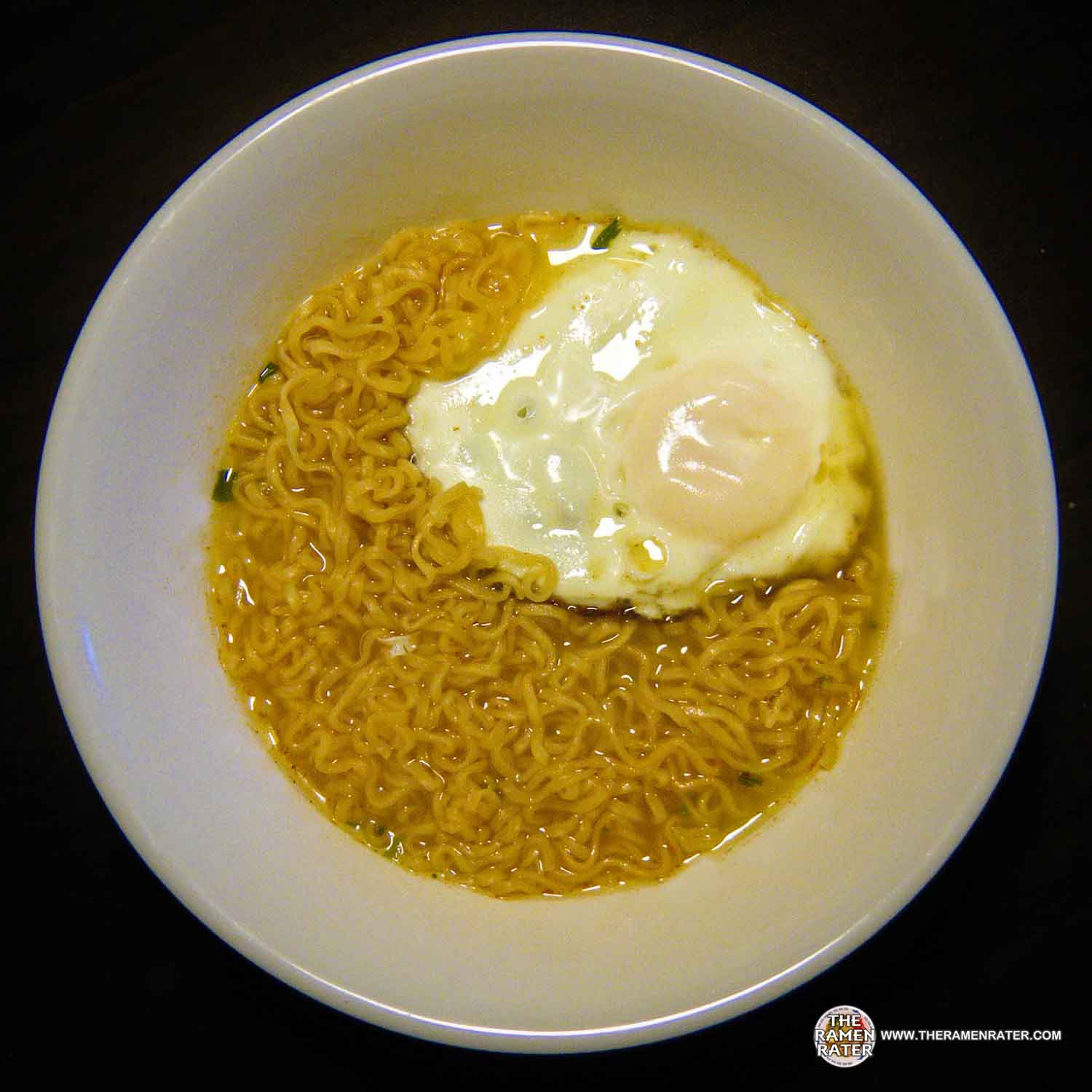 Click image to enlarge. Added one solitary fried egg, medium soft yolk. So these noodles are very much like the Nissin Chikin noodles. This means that you can open the bag and eat them like a snack – they have their own seasoning. That being said, the noodles were on a nice texture and flavor. The broth was a little spicy from the chili powder and tasted quite nice. A salty, vegetable kind of taste. All in all, not bad. 3.25 out of 5.0 stars.
A pretty awesome commercial for MAMA. I think what ya do is finely mince some pork and then fry it and have it with the pork variety? Sounds good – might have to try that…
Can't wait to see this sometime…
Products cooked according to package instructions. Product reviews done prior to adding any additional ingredients.