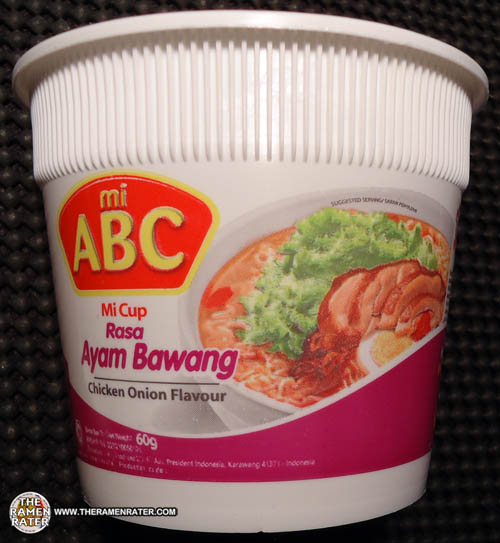 Only a couple left for this Meet The Manufacturer! Of the remaining varieties, I thought Andy might like this one the best. Let's check it out!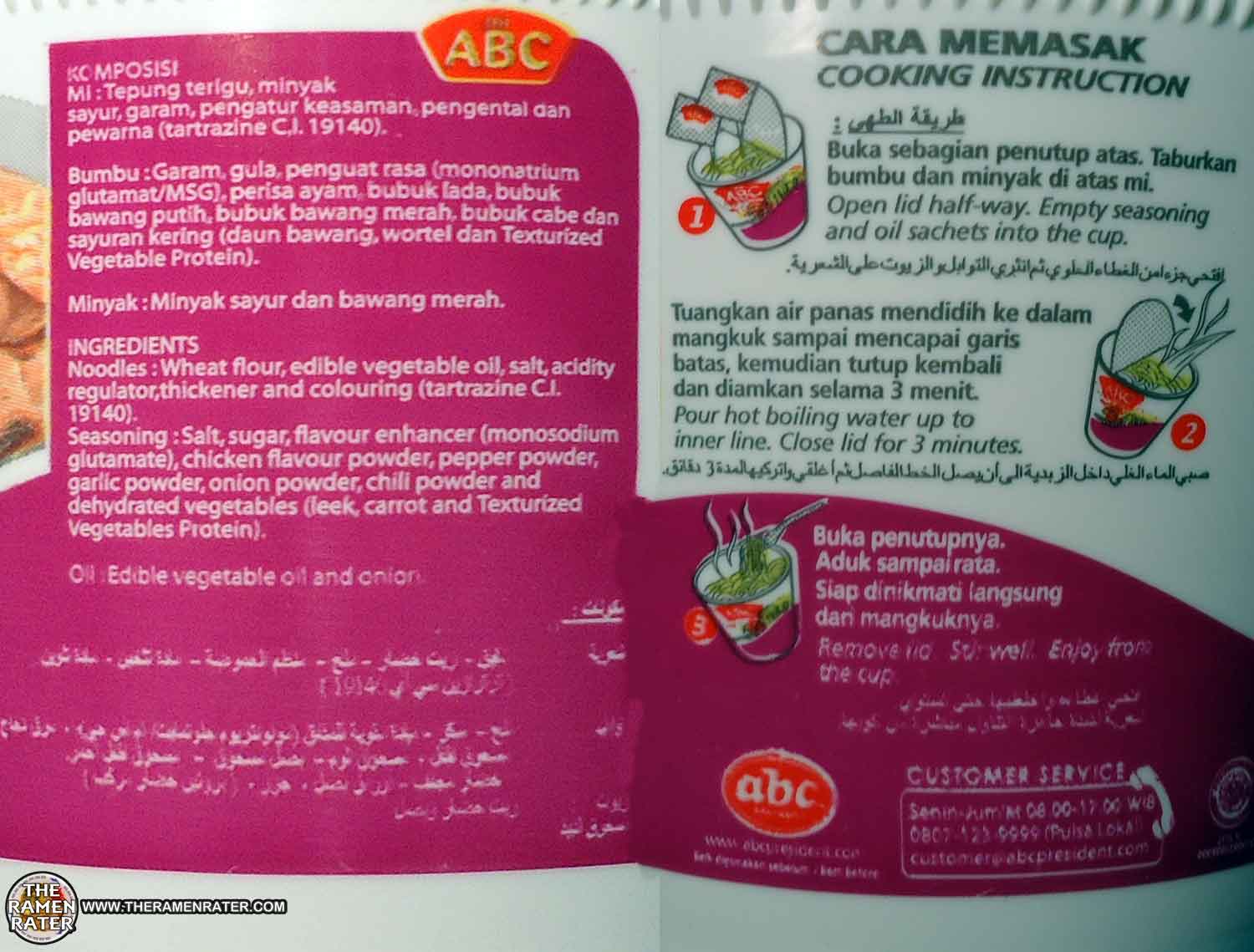 The side panels (click image to enlarge). Looks to be meat free but check for yourself. To prepare, empty all sachets into the cup and add boiling water to line for 3 minutes. Stir and you're done!
Detail of the lid (click image to enlarge).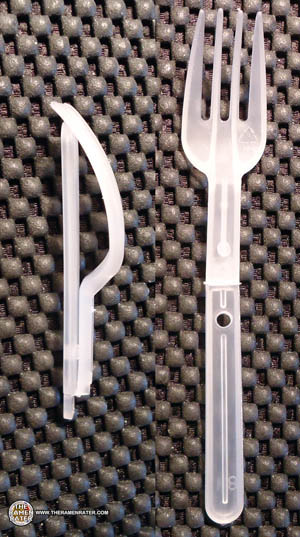 Included fork!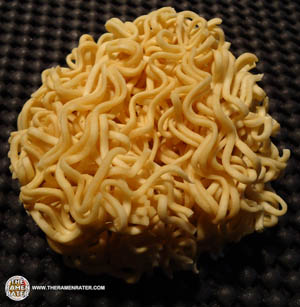 The noodle block.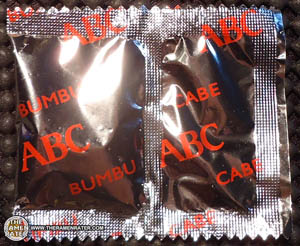 A dual sachet – soup base on left and chilli powder on right.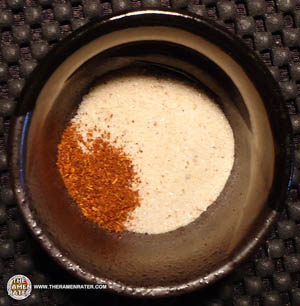 Chilli powder atop the soup base.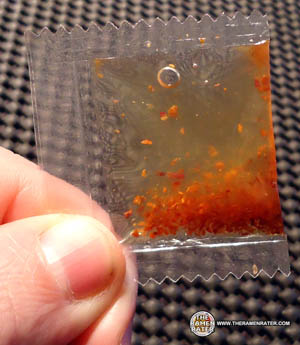 The seasoned oil sachet.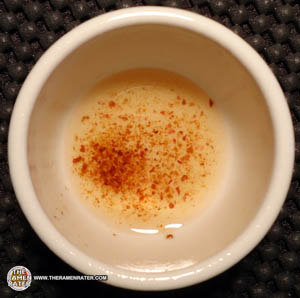 Has a nice onion scent.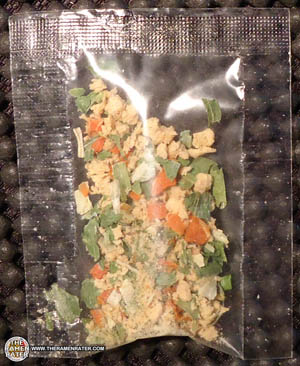 Vegetable ingredient sachet.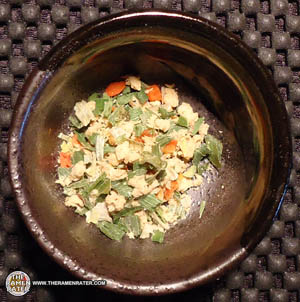 Bits of vegetable and TVP (textured vegetable protein).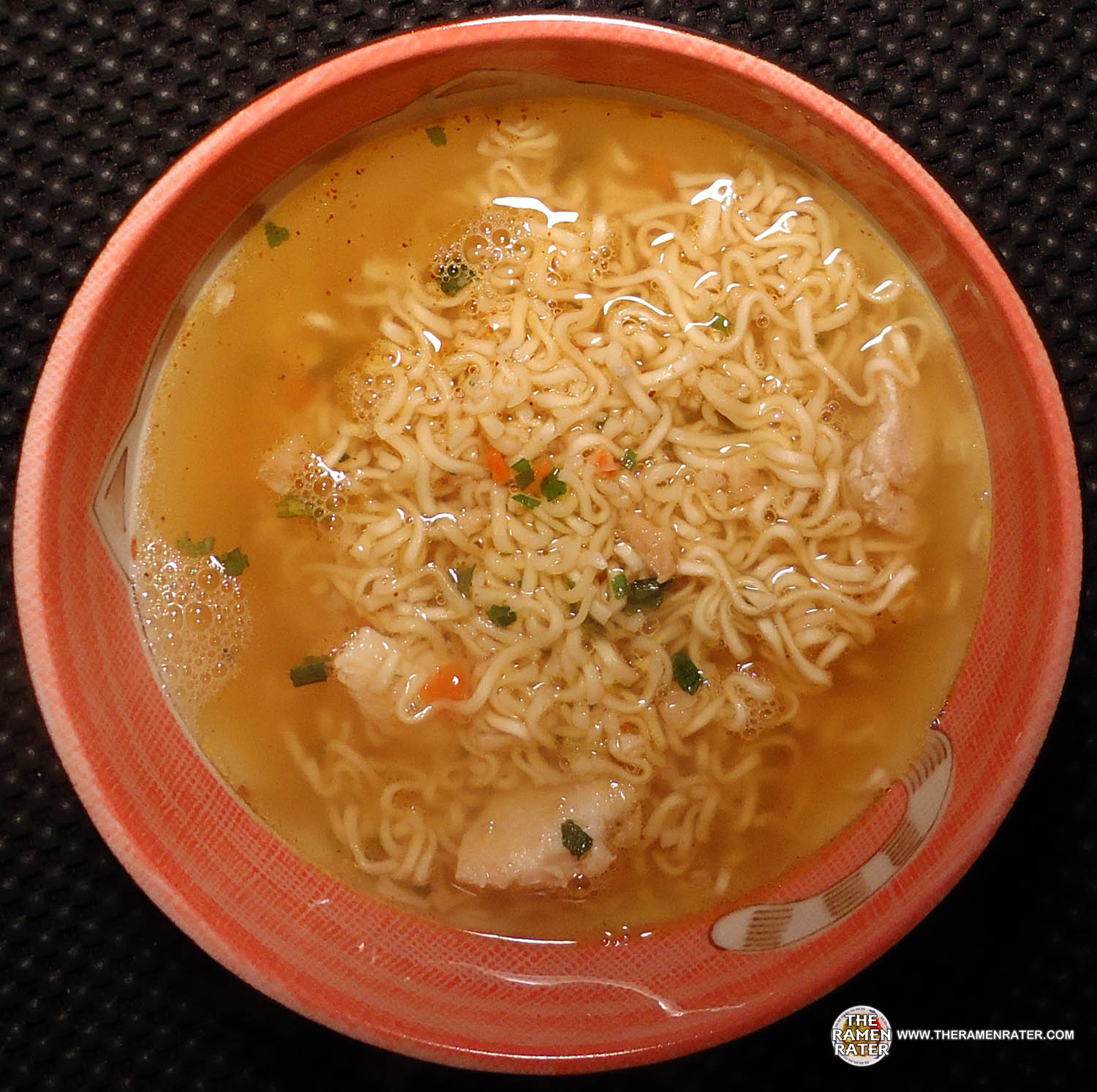 Finished (click image to enlarge). Added sauteed chicken with garlic salt. The noodles are again quite good in texture and chew. The broth has a nice and rich chicken and onion flavor with just a hint of spiciness. Andy likes it a lot! I'm giving it 3.75 out of 5.0 stars. UPC bar code 8992388121038.
---
I've been doing a lot of exercise and watching what I eat in the last couple months. Lost 30 pounds so far! People generally think I must be a walking heart attack and that all I eat is instant noodles, but I only eat them for breakfast and I always add other ingredients to make them a well-rounded meal. My wife got me one of these Fitbit devices for Christmas to help with my routine – thanks, Kit!
List Price:
$99.95 USD
New From:
$78.96 USD

In Stock

Used from:
$80.54 USD

In Stock
Here's a Mi ABC TV advert!
Products cooked according to package instructions. Product reviews done prior to adding any additional ingredients.