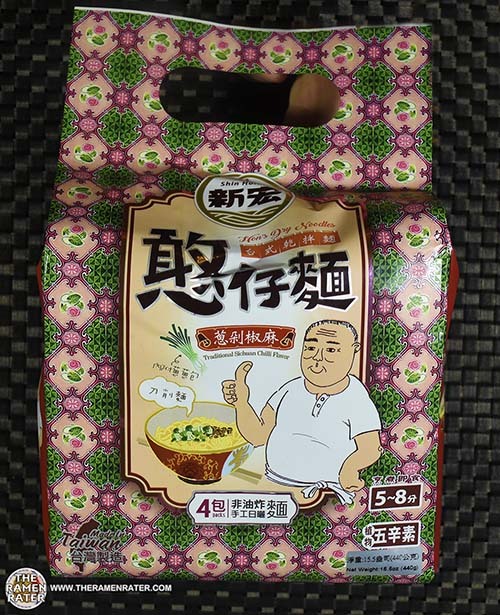 I've been admiring the packaging on these noodle for quite a while now and thought today must be the day to give them a try. I've sampled a very wide array of dry noodle varieties from the beautiful island that is Taiwan. However, none whose name kind of sound like my own! I'm in the mood for something spicy today – a Friday for me. I should mention that this is the second variety from Shin Horng I'll be trying – the first ended up on the top ten Taiwanese list, 2020 edition. Let's give them a try!
Shin Horng Hon's Dry Noodles Traditional Sichuan Chilli Flavor – Taiwan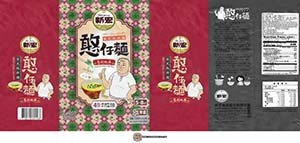 Detail of the outer packaging (click to enlarge). Looks to be meat free but check for yourself. To prepare, boil noodle block 5 minutes. Drain. Add sachet contents. Finally, stir and enjoy!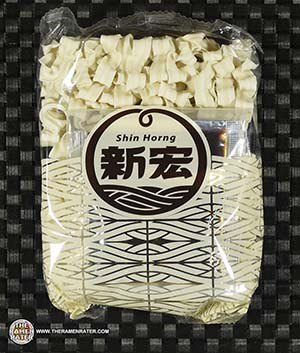 One of the individual serving packs.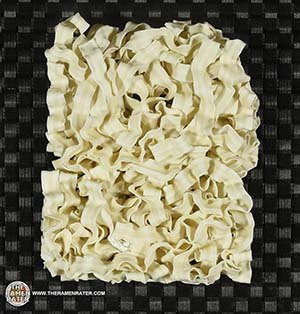 The noodle block.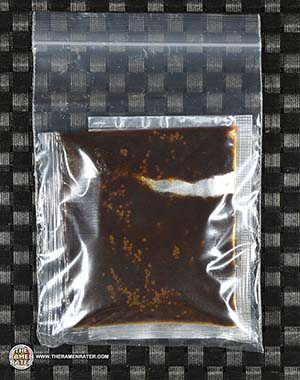 A pair of sachets in a zipper bag.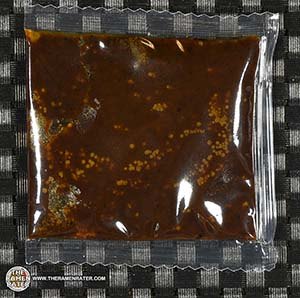 A wet sachet of sauce.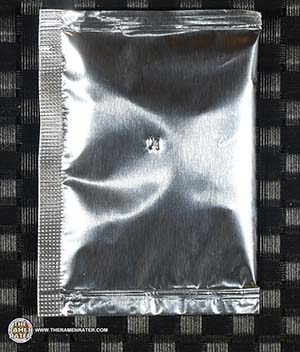 A dry sachet of spring onion.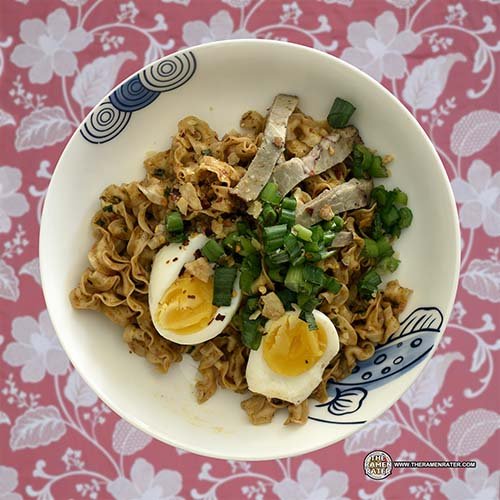 Finished (click to enlarge). Added chashu, soft egg, fried garlic, spring onion, and chili flake. Noodles were great – nice chew and gauge. The flavor was a gentle level of spiciness and a savoriness which was fitting. This one included spring onion which was nice. 5.0 out of 5.0 stars.  EAN bar code 4710575369568.

Mama Lieu's Kitchen: A Cookbook Memoir of Delicious Taiwanese and Chinese Home Cooking for My Children
Watch me cook on Instant Noodle Recipe Time!