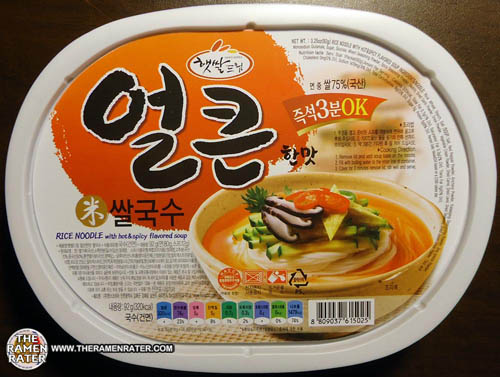 Here's something I got at KS Mart in Lynnwood, Washington. Looks pretty awesome – Han's Korea! Well, let's give it a try.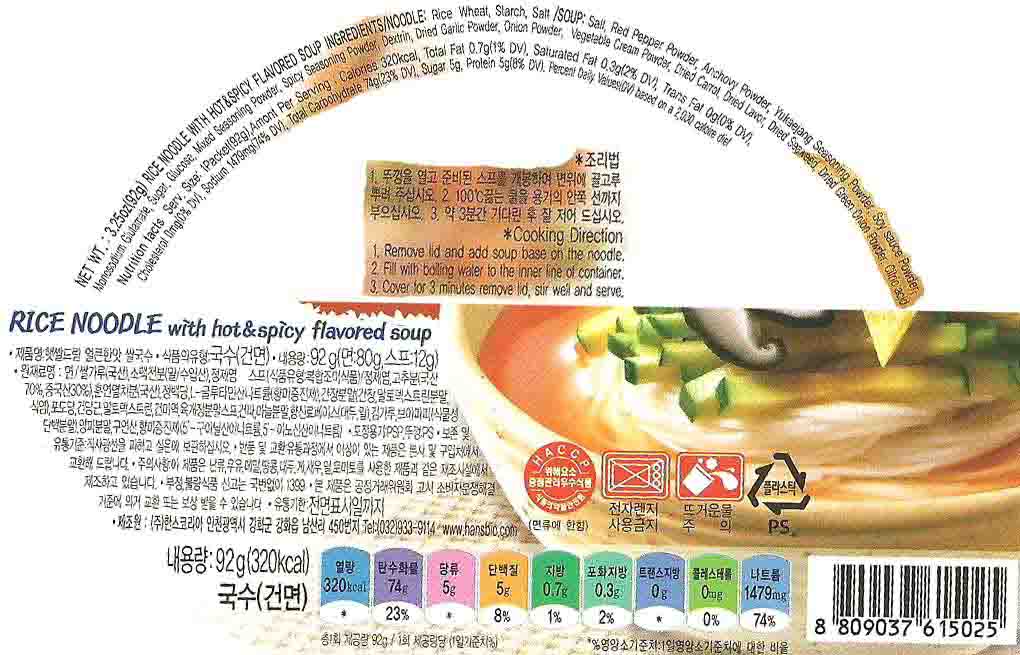 Here's all the writing from the label (click to enlarge).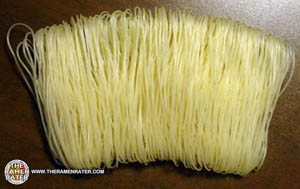 Rice noodles – kind of like a springy accordion!

The seasoning packet.
Here's that red powder. Curious how a rice noodle will handle it… Hmmm…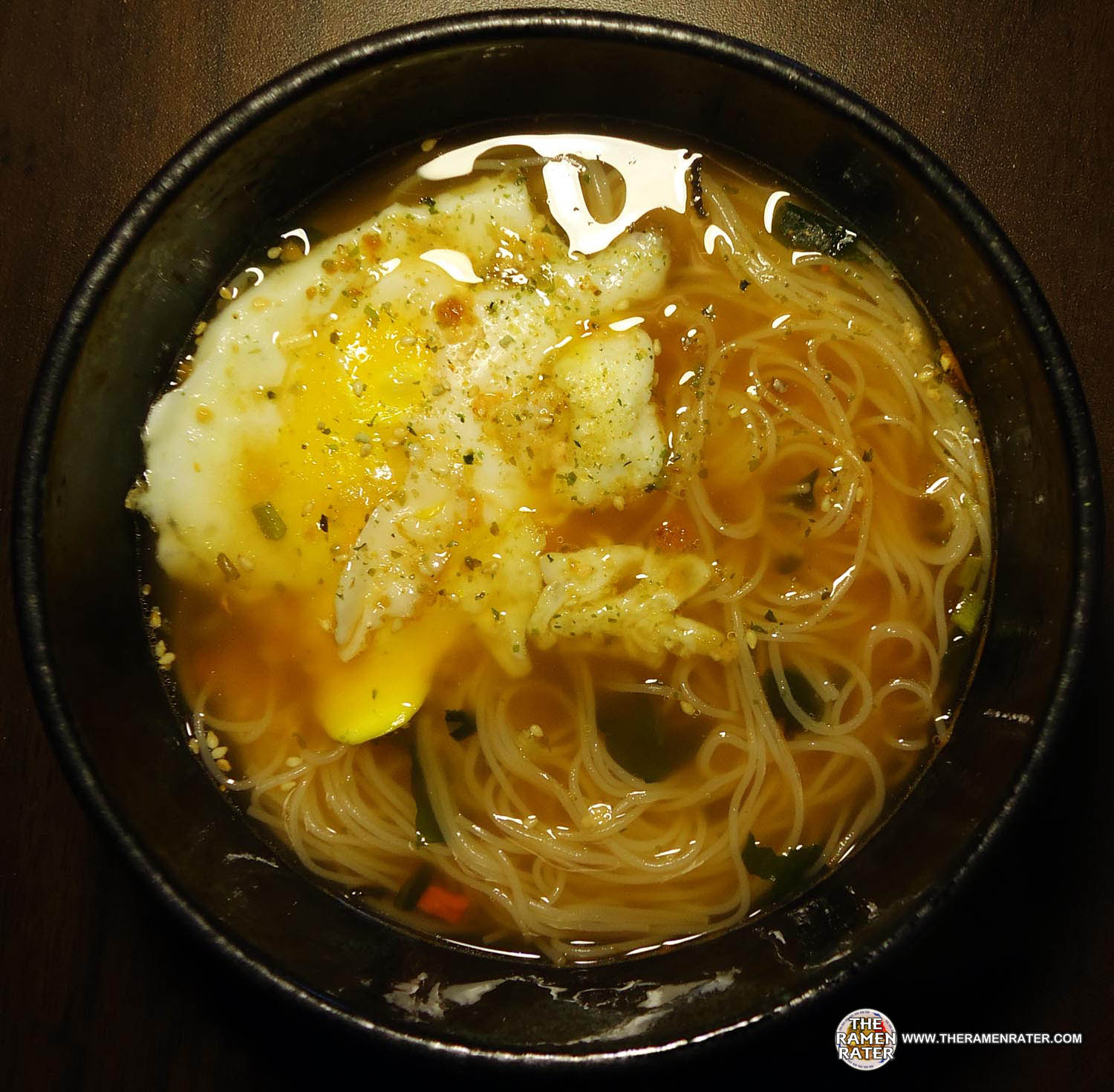 Finished (click image to enlarge). Added an egg with Ajishima Kimchi Furikake. The noodles are chewy and tasty but hard to break with the lips. They kind of tangled and were slightly harder to swallow. The broth was very nice – the word 'clean' comes to mind – a nice, strong spiciness with an underlying vegetable flavor. What veggies were lurking were pretty good too. 3.25 out of 5.0 stars.UPC bar code 8809037615025 .
[polldaddy poll=6564078]
[youtube url=url= http://www.youtube.com/watch?v=cBvuN5ZHfPI&w=560&h=315]Hey this looks good!
[youtube url=url= http://www.youtube.com/watch?v=LLxrvuCE6dM&w=560&h=315]Don't try this at home!