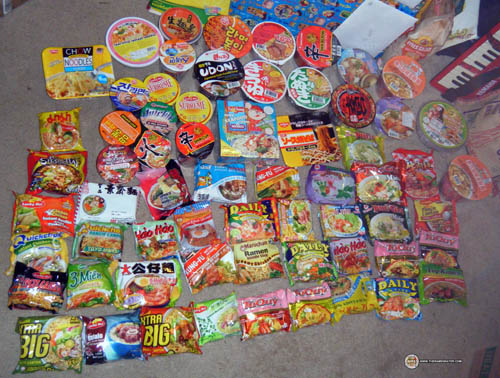 So yeah look at that insane assortment of noodles – it's really quite insane. My lovely Kit was so kind as to give me the gift of oriental flava today! First we went to Sun Ya in Seattle – a Chinese restaurant that has dim sum for lunch. Then to Uwajimaya where I got a ton of noodles! The we checked out a place called Viet Wah – that was awesome and yes, more noodles. Then to Seafood City and yes…. MORE  NOODLES! Finally after coming back and relaxing for a bit, we decided on homemade Korean BBQ for dinner. Got the stuff at 99 Ranch Market and yup – got another noodle cup! In all, there's 65 unique varieties here that will be reviewed on Ramen Rater! So Enjoy!
Here's a bag with all of the cups and bowls…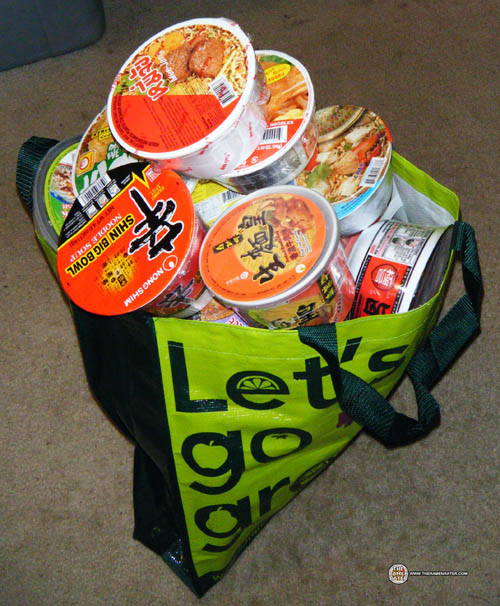 …and one with all of the packs and other stuff… Tomorrow, Kit's going to bring home a box for them…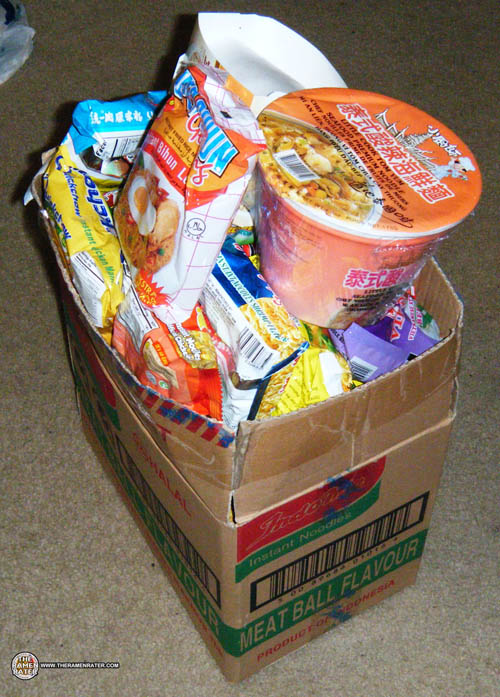 Products cooked according to package instructions. Product reviews done prior to adding any additional ingredients.