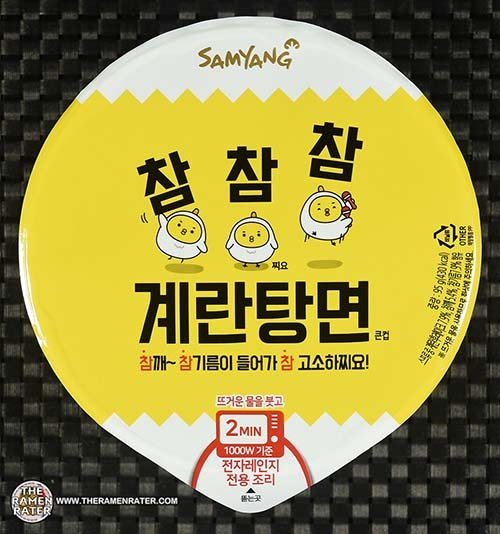 I'm going to take a wild stab at something here – that this one contains…. EGGS! I like noodles and eggs quite a bit – I've been curious about this one but didn't know if Samyang was going to send this but I decided to hold of in case. So, I finally got it at 99 Ranch Market! Let's check it out!
Samyang Foods Cham Ramen Big Bowl – South Korea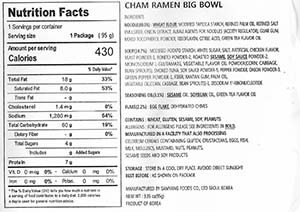 A distributor's sticker (click to enlarge).

Detail of the side panels (click to enlarge). Contains egg. To prepare, add water to fill line  and contents of dry sachets. Microwave 2 minutes at 1000W. Add in oil sachet. Finally, stir and enjoy!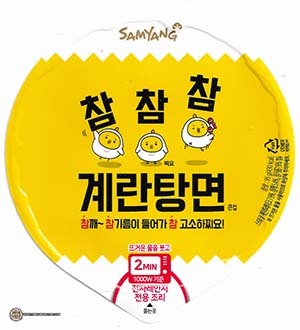 Detail of the lid (click to enlarge).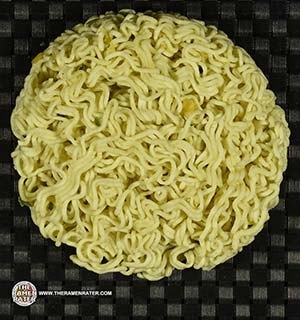 The noodle block.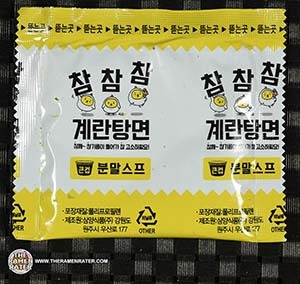 A dry sachet.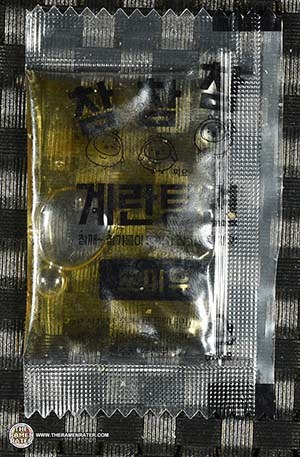 An oil sachet.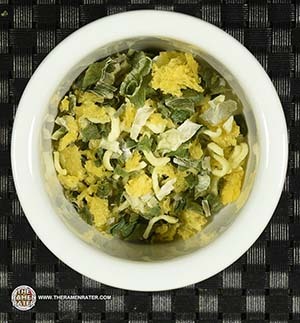 Loose egg and chives from the bowl.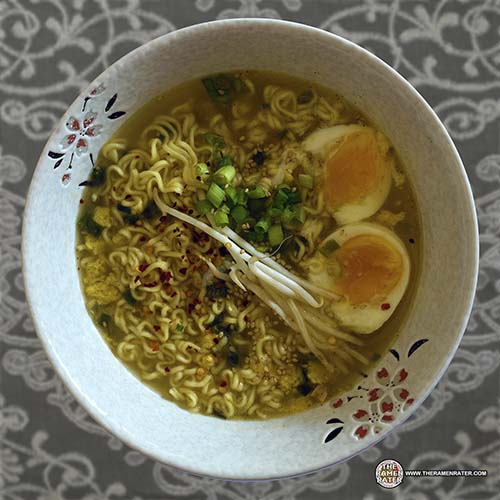 Finished (click to enlarge). Added egg, sesame seed, chili flake, green onion, and Salad Cosmo mung bean sprouts. The whole instruction to microwave didn't work at all for me – perhaps the water's initial temperature was't right but I think after 4 minutes it as done. Noodles were pretty good. Soup was a kind of slightly fishy salty thing with lots of egg bits and chives. It just didn't appeal to me really – not like Samyang's other varieties I enjoy thoroughly. 2.25 out of 5.0 stars.  EAN bar code 8801073211759.

Samyang Cham Cham Cham egg Noodle cup ramen 95g (pack of 4) 삼양 참참참 계란탕면 컵라면
Watch me cook on Instant Noodle Recipe Time!