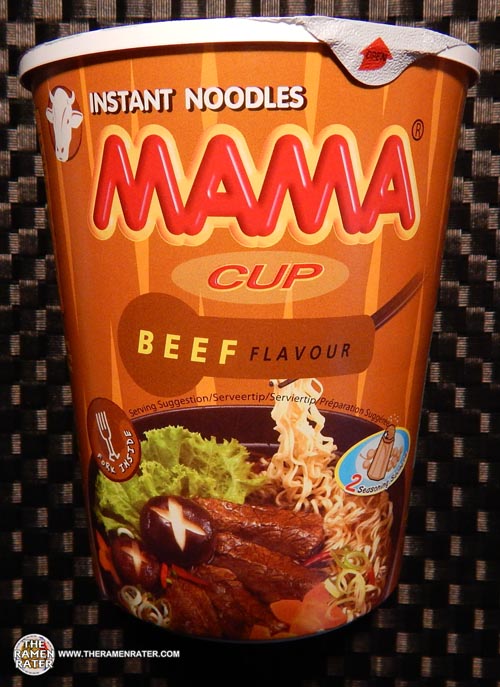 Recently, I did a Meet The Manufacturer with Thai President Foods, makers of MAMA brand instant noodles. They're located in Thailand and have a quite enjoyable range of products. Well, I'm happy to announce that I've been invited to visit their factory and visit ThaiFex, a big fhood expo in May! I'll have more on that soon. Very exciting! I'll have more info about the trip soon, but for now, let's check out this cup from Thailand!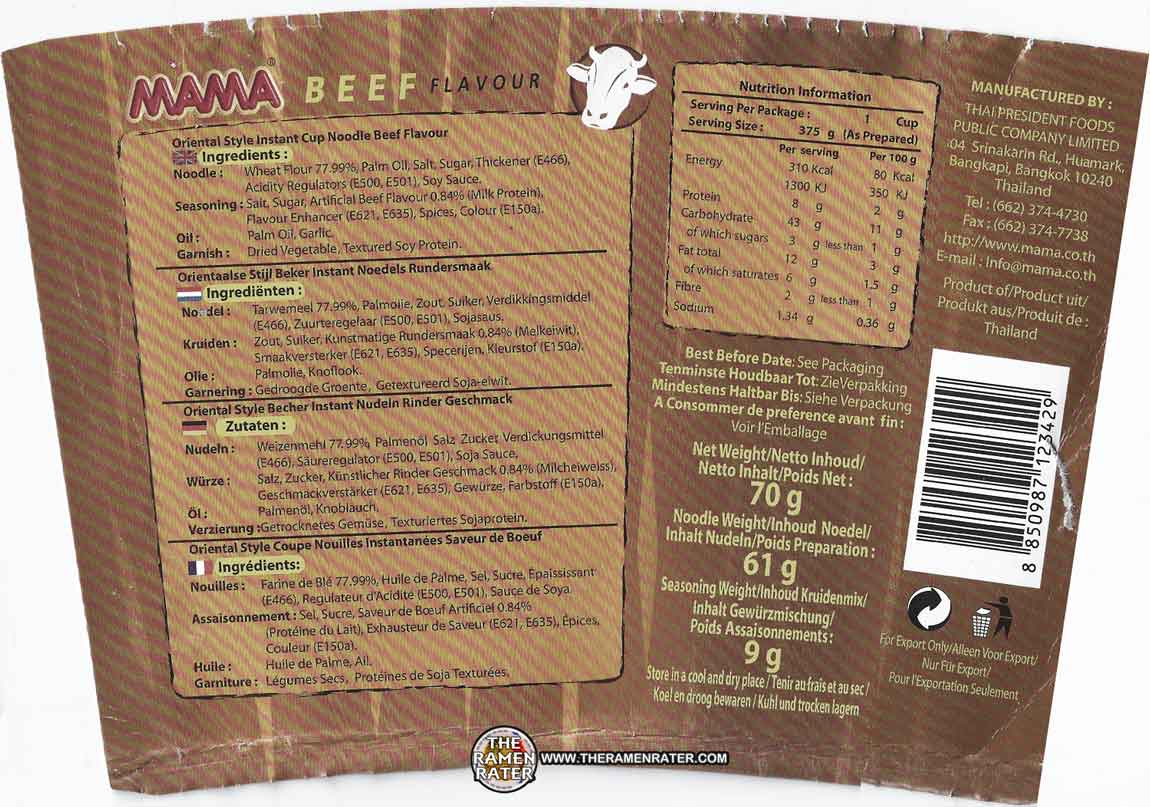 Here's detail of the side panels (click image to enlarge). Looks to be meat free but check for yourself.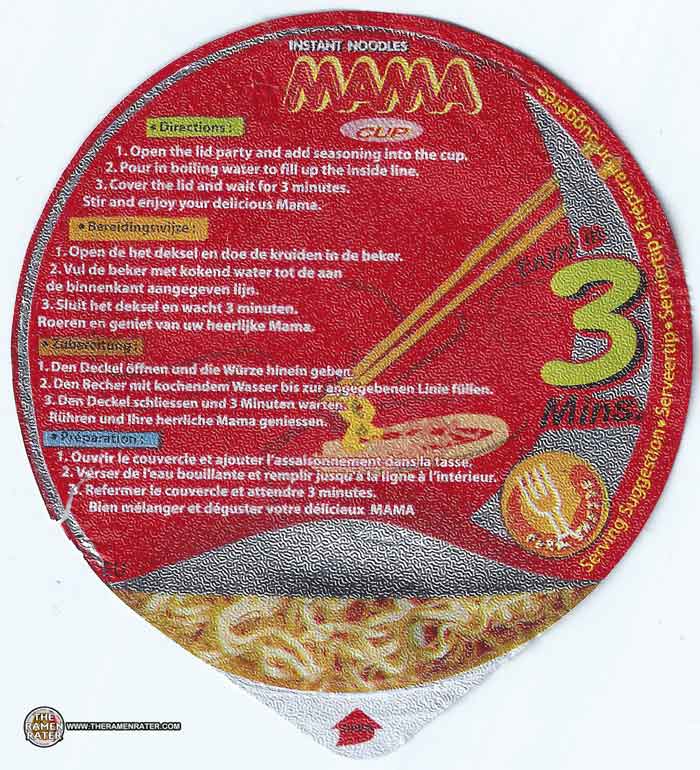 Detail of the lid (click image to enlarge). To prepare, add in all sachet contents and add boiling water to fill line. re-cover and let steep for 3 minutes. Stir and enjoy!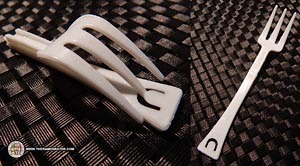 Included fork.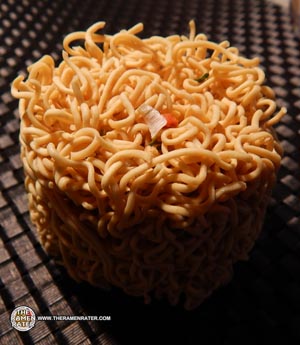 The noodle block.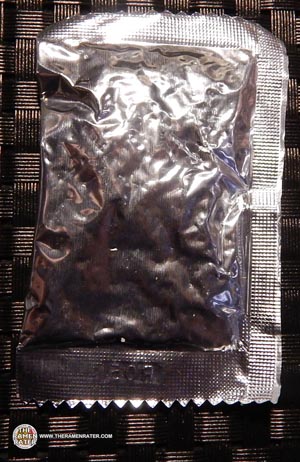 Powder soup base sachet.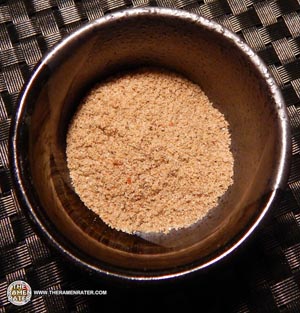 Has a kind of sweet beef scent.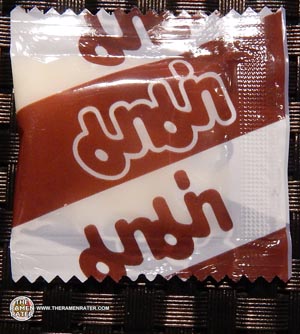 An oil sachet.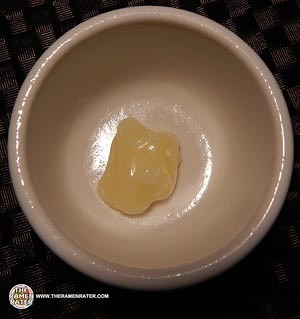 Has a garlic scent.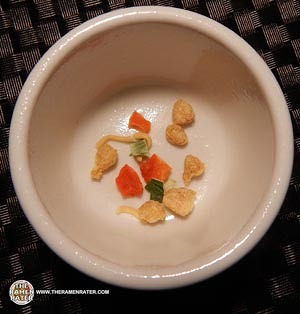 A little of the vegetable and TVP from the cup. There was much more.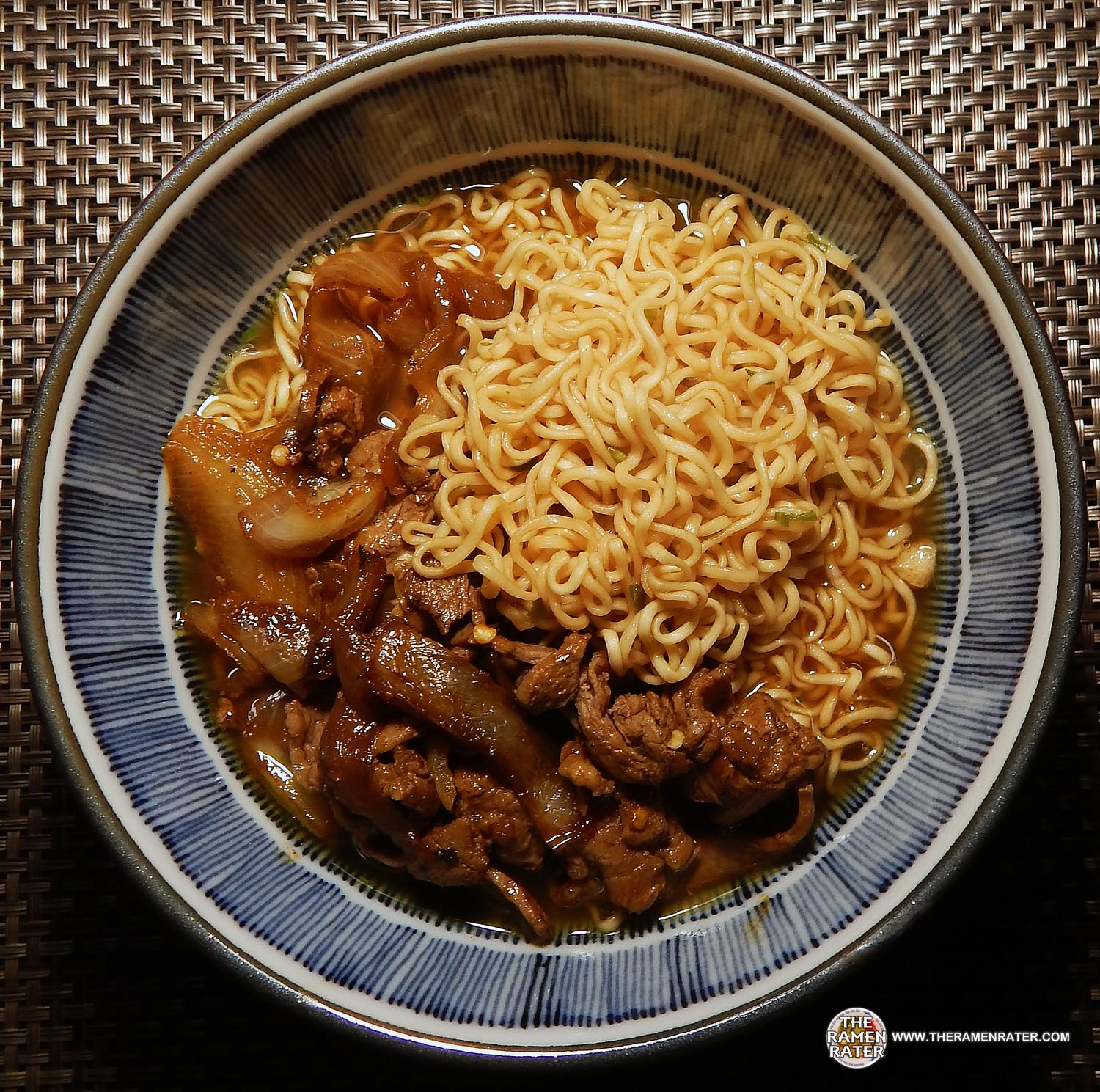 Finished (click image to enlarge). Added beef and sweet onion I sauteed with a dash of soy sauce and some Megah Sari Spicy Taste Sambal Bakso Original from Indonesia. The noodles are thin with a slight crumble. The broth has a very nice beef flavor with a kind of garlic and maybe a little star anise note. The vegetable and bits of TVP hydrated very nicely. A good little cup of beef noodles. 3.5 out of 5.0 stars. EAN bar code 885098712342.
I should mention that the Megah Sari Spicy Taste Sambal Bakso Original is seriously spicy stuff! It's made from hot chillies and if you like spicy things, this is for you!

MAMA Rare 9 Flavors Instant Noodles Best Sellers
[polldaddy poll=8592331]
[youtube url=url= http://youtu.be/yzJMM75L2Z8]Looks like an older MAMA nooldes advertisement.