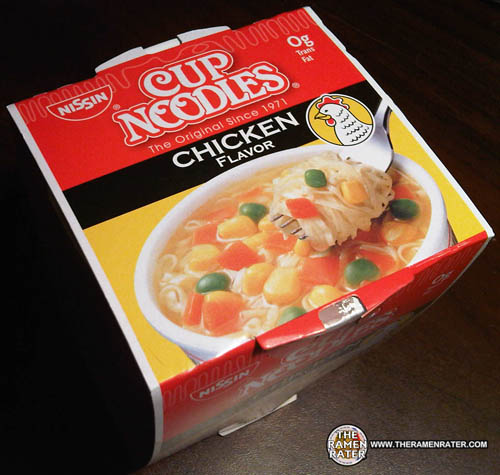 Yeah okay I know… After 264 reviews I'm finally getting to the Nissin Chicken Cup Noodles. Let's get to it.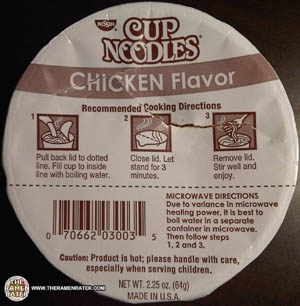 So here's the inner lid – I accidentally busted the top of it – got a little rough…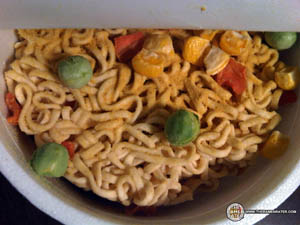 Here's the indoors of the chicken cup noodles. Very good looking – lots of veggies.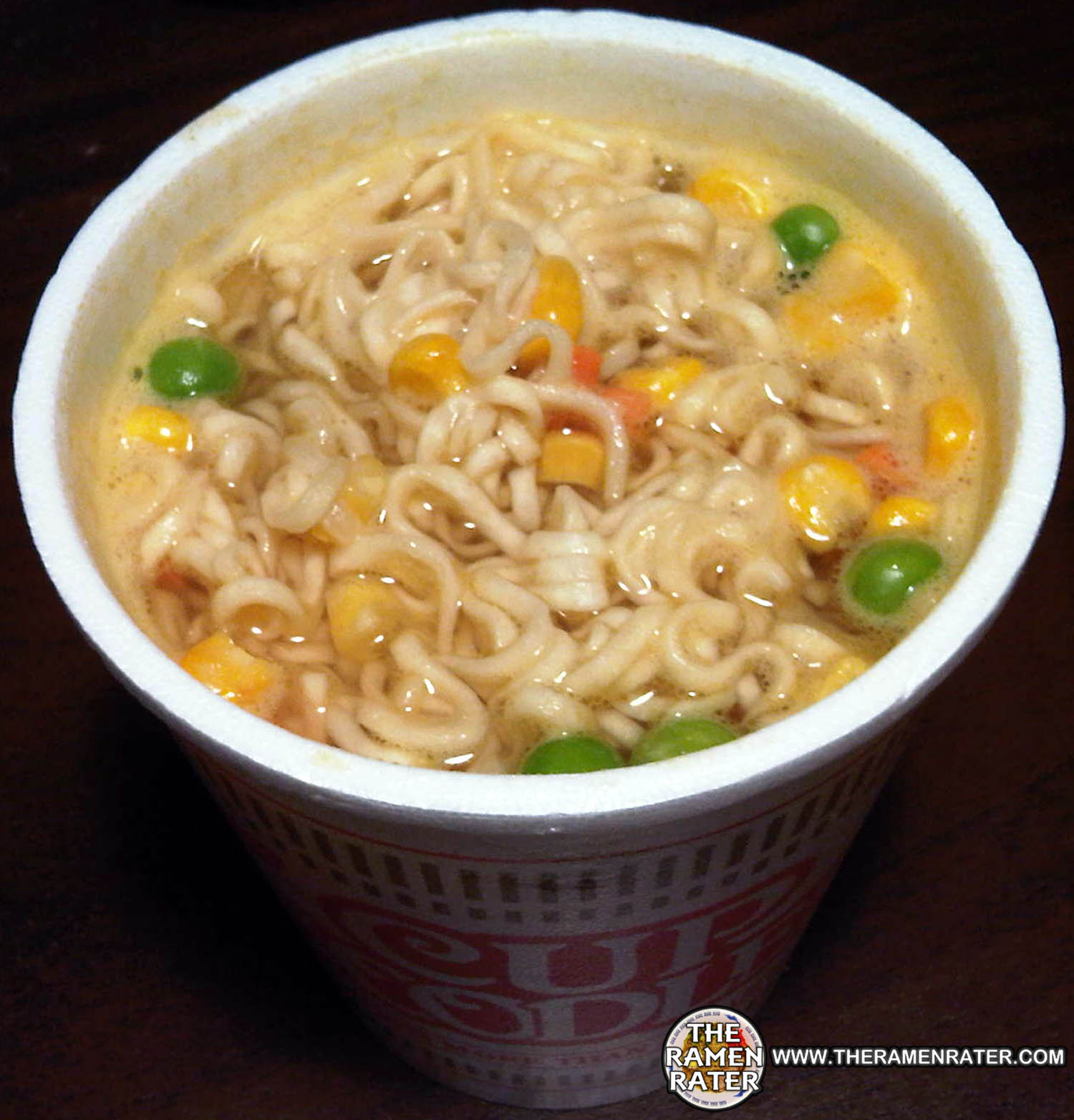 Click image to enlarge. And finally, the finished product. The noodles weren't bad and the broth was good  but the highlight here was the veggies and bits of chicken like stuff. I liked it – giving this one a 3.5 out of 5.0 stars. Get it here.
[youtube url=url==http://www.youtube.com/watch?v=UEjbiwwWEyk&fs=1&hl=en_US]