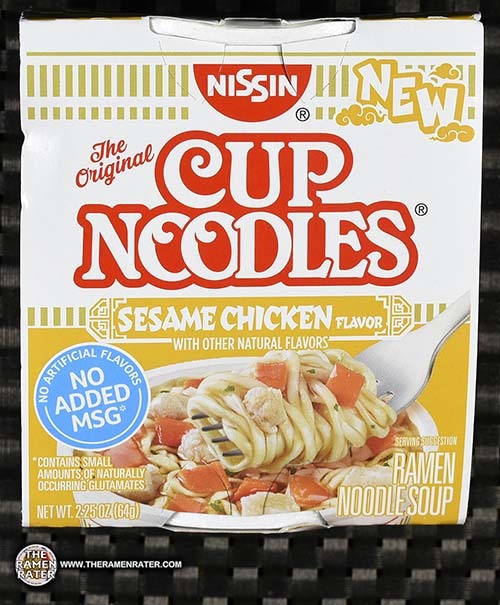 Here's one of the two new flavors of Nissin Foods' domestic Cup Noodles range from the United States. I'm very curious about this one and the other (Teriyaki Chicken). Let's crack it open and have a look around!
Nissin Cup Noodles Sesame Chicken Flavor Ramen Noodle Soup – United States

Detail of the outer cardboard wrap (click to enlarge). Contains chicken. To prepare, add boiling water to fill line and cover for 3 minutes. Do not microwave. Finally, stir and enjoy!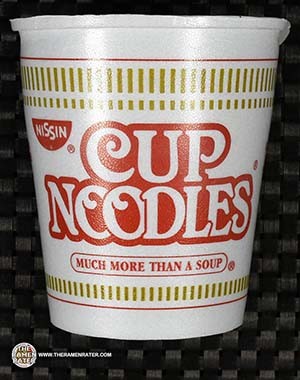 The iconic cup.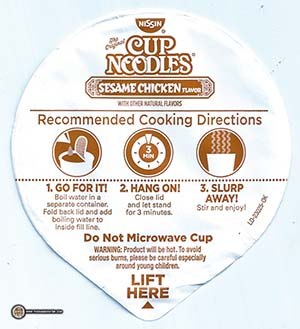 Detail of the lid (click to enlarge).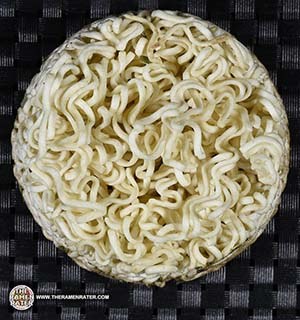 The noodle block.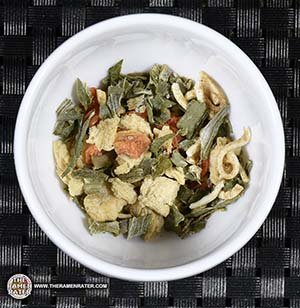 Loose bits from the cup.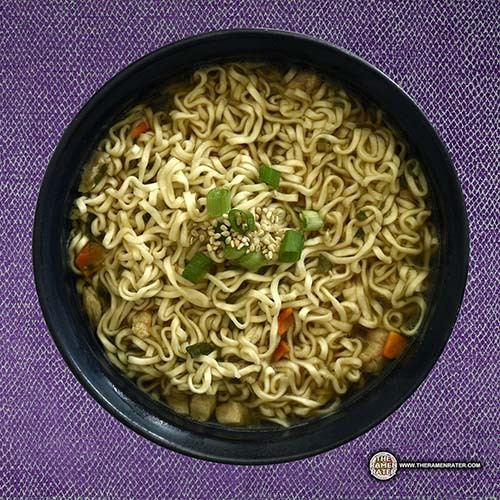 Finished (click to enlarge). Added spring onion and sesame seeds. The noodles came out as expected – a little spongy with a standard gauge. The broth was really not working for me – sesame chicken wasn't what I thought of, nor really could get to with imagination. Vegetables hydrated well, chicken bits were gristly. 0.0 out of 5.0 stars.  UPC bar code 070662030257.

N i s s i n  S e s a m e   C h i c ke n , 2.25 Ounce (Pack of 12)
An advert for the new Very Veggie Cup Noodles