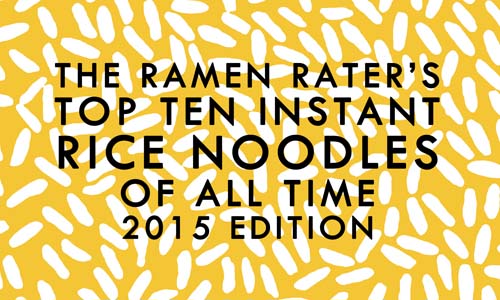 I've been asked 'can you do a gluten-free list' so many times I can't count. Well, I thought I'd try doing the next best thing. Rice noodles, rice vermicelli, bihun and rice stick are (as far as I know) all gluten free. Hopefully this list will help those who want gluten free varieties. I should say however that I can't say that the seasonings are gluten free, so check to make sure. Aside from gluten free aspects, rice noodles are popular all over the world, in all their forms. I would ask that instant rice noodle companies contact me – I would like to do more varieties for next year's list as well! Eventually, it would be nice to split the list into a pack and bowl list, kind of like the wheat noodle top ten. With that, let's have a look at this new list, The Ramen Rater's Top Ten Instant Rice Noodles Of All Time 2015 Edition.
#10: Nongshim Hearty Beef Rice Noodle Soup South Korea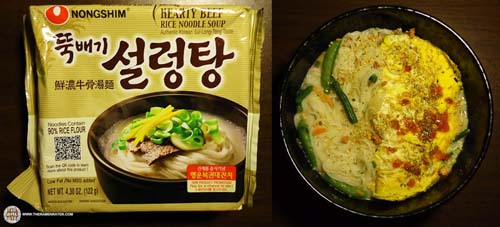 The noodles are rather interesting insofar that they are kind of a thin tube. They had a great consistency and chew I found very nice. The creamy beef broth was remimiscent of gomtangmyun. Original review here
#9: Super Bihun Kuah Rice Noodles – Indonesia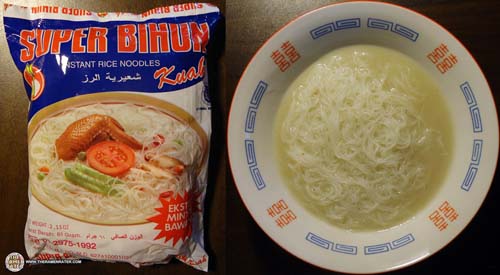 The noodles came out light with a kind of comfort-food texture to them. The broth had a creaminess as well as an onion and salt & pepper hit to it. Almost 1,000 reviews later, I remember how nice it was. Original review here
#2: Dragonfly Guilin Style Flavor Guilin Rice Vermicelli Bún Quế Lâm – China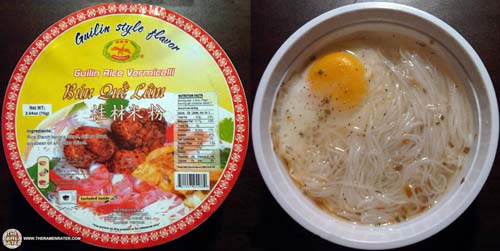 Light noodles were augmented by a very nice broth. Rich shrimp flavor was there and it had an oiliness to it I enjoyed. I believe this is the first rice noodle I really enjoyed thoroughly. Original review here
#7: Super Bihun Goreng Rice Noodles – Indonesia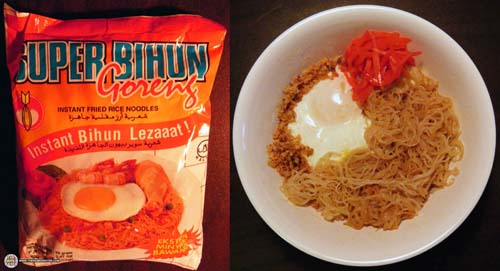 Here's another one of the Super Bihun varieties. This one is a dry rice noodle with a spicy and sweet taste to it. Another very old review. Original review here
#6: Premiere Gold Bihun Kari Heritage Instant Curry Vermicelli – Malaysia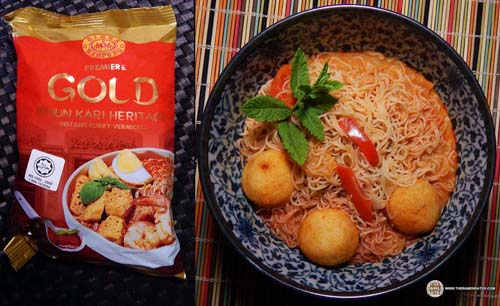 Ah, Malaysian curry, hallowed be thy name! The noodles were quite nice – good gauge and nice texture to them. The broth had a strong curry flavor with a very nice color. – Original review here
#5: MAMA Instant Rice Vermicelli Bihun Goreng Original Flavour – Thailand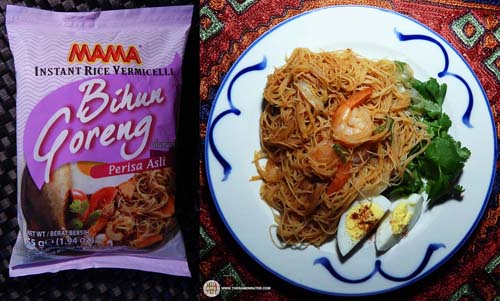 The noodles hydrated very nicely during the steeping process. Not too dry and had a substantial chew to them. I also would recommend using some kitchen scissors on them to do a couple cuts to make the length a little shorter – a trick I picked up from the first time I tried South Korean potato noodles. . The have a very nice flavor – sweet, salty and spicy. The spiciness definitely builds to a really exuberant crescendo! Original review here
#4: Mamee Chef Gold Recipe Bihun Kari Seribu Rasa – Malaysia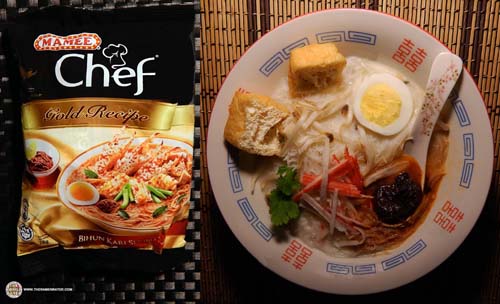 The Mamee Chef Gold Recipe on the 2015 Edition of the Top Ten Instant Noodles list, but with bihun! The noodles have a slight dryness to them, but the best part is how the broth is so rich and flavorful; it's like a bowl of Malaysian love. Original review here
#3: Ah Lai Penang Favourite White Curry Rice Vermicelli – Malaysia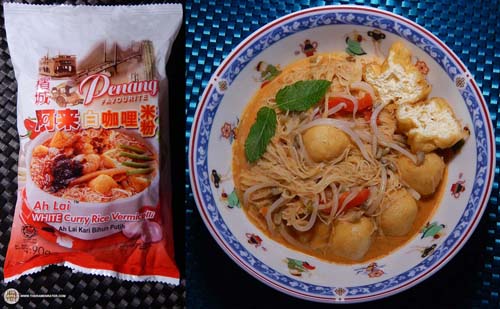 I found I liked this vermicelli version of their white curry better than their wheat noodle variety! I don't think that's happened before; it's kind of been a love/hate relationship I've had with rice based noodles for years. However, the rich flavor of the broth embraces the noodles and enrobes them in curry happiness. Original review here
#2: MAMA Instant Rice Noodle Soup Spicy Shrimp Flavour – Thailand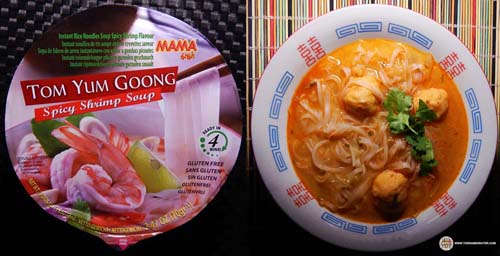 The noodles are very good – broad in nature and light in chewiness. The broth is really quite good – it has a spicy, lemongrass flavor with a nice shrimp hit, plus a sweetness as well that I wasn't expecting. The little shrimp are in there as well, which hydrated quite nicely. Very pleased indeed! Original review here
#1: MyOri Malaysia Penang Green Curry Rice Vermicelli – Malaysia

So I get an email from a fellow named Leslie a few months back. He sends me some of these noodles and then it began, 'have you tried them? Will they make a top ten list?' To be honest, it was a little weird! Finally, I started a Meet The Manufacturer with MyOri and tried them. Then I understand why he was pestering me. The vermicelli is good, but the green curry flavor – that's just perfect – deep and rich and a little sweet as well. I mean, wow – if you like green curry, this is absolutely for you. The flavor is so rich, the heat level just right; I absolutely loved it. Bravo! Original review here
Products cooked according to package instructions. Product reviews done prior to adding any additional ingredients.