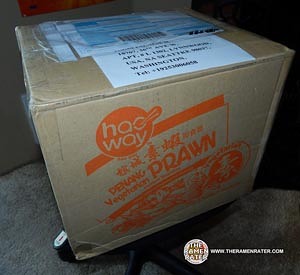 Wow – a big box of stuff from Hao Way of Malaysia! Let's peek inside!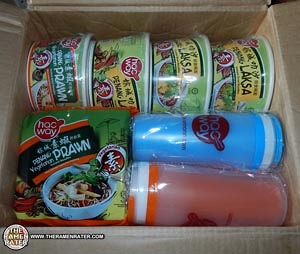 Looks pretty well packed!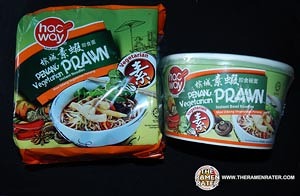 This is a new vegetarian prawn flavored instand, both in bowl and pack.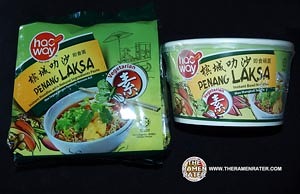 Here we have a new vegetarian Penang laksa! Also in both bowl and cup.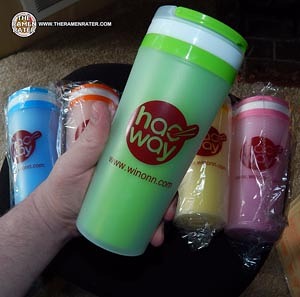 They also sent six of these neat thermal cups! Thank you very much!
Products cooked according to package instructions. Product reviews done prior to adding any additional ingredients.