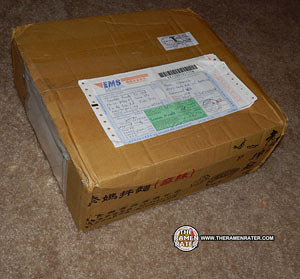 I was recently contacted by a fellow named Kyle over in Taiwan asking if I'd like to sample his company's noodles. Well, of course I would! Let's see what we have here.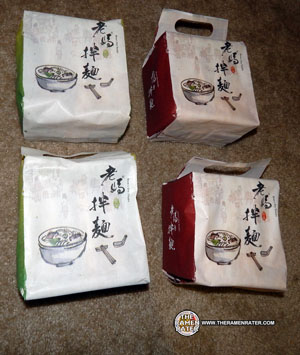 The packages on the left (green) are onion oil and shrimp flavor while the other (red) and Sichuan spicy flavor.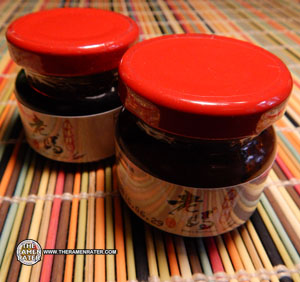 Also included were a couple of these little chilli paste jars! He said this is the same chilli paste they use in the Sichuan spicy noodle. Looking forward to trying these! Thanks!
Products cooked according to package instructions. Product reviews done prior to adding any additional ingredients.