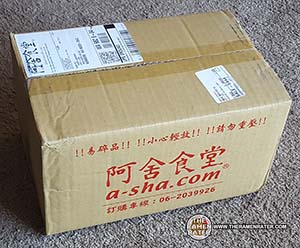 The Top Ten Taiwan list is coming late September and a few Taiwanese companies are sending me their latest products ! Let's see what A-Sha Dry Noodle has to offer!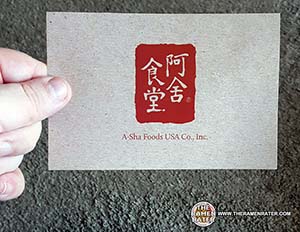 A note – click to see the other side.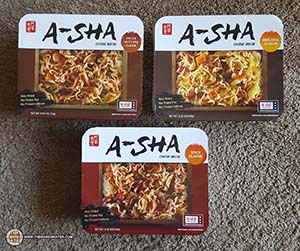 Check it out (click to enlarge)! Three new microwavable tray varieties of A-Sha Dry Noodles! They come in original, spicy and oyster sauce bbq!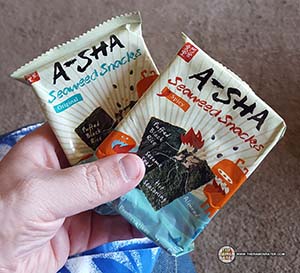 I've tried the A-Sha Seaweed Snacks before – they're pretty good. Seaweed with puffed rice in between and a nice little sweetness to them. The spicy one was pretty good – opened it soon as I saw them. I gave one to my son Miles to see if he'd eat it. He took a couple decent sized bites for a 1 year old, however I think he realized it was a little too spicy for him and then proceeded to destroy it. That's pretty good though – if he didn't like it he wouldn't have put it in his mouth at all.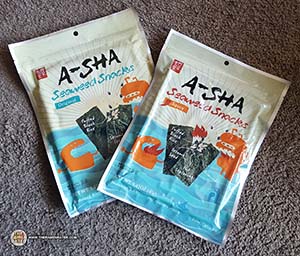 Here's a couple of big bags of seaweed snacks (click to enlarge)! Thanks to Young, Daisy and everyone at A-Sha! will be reviewing the new tray varieties shortly!