A coompany called Choumama recently reached out to me and asked if I'd try their product. Here's the box today!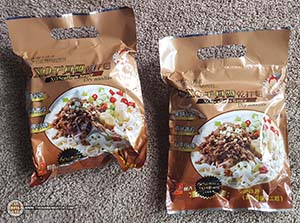 Here it is (click to enlarge). Xo Sauce Scallop noodles! Sounds tasty – thanks and I'm looking forward to trying them!
Products cooked according to package instructions. Product reviews done prior to adding any additional ingredients.