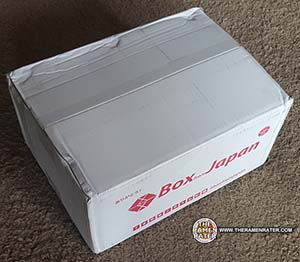 For a while now, Javier over at BoxFromJapan.com has been sending me sample boxes and they've been really out of this world. Box From Japan is a subscription service – you can get a new box every month to your door – it's reasonably priced I think since you can't find any of these in the USA, plus I've NEVER gotten a single instant ramen from him that I've ever reviewed before – and that's definitely saying something. Not only that, he also has a candy box – all sorts of neat treats from Japan as well! Let's look inside!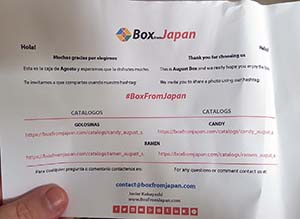 A little note is included (click to enlarge).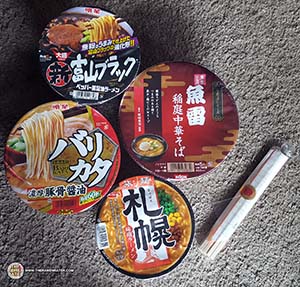 Another set of noodles I've never tried nor seen before (click to enlarge) with a few sets of chopsticks! If you want to try new and unique instant noodles from Japan, definitely check out www.boxfromjapan.com!