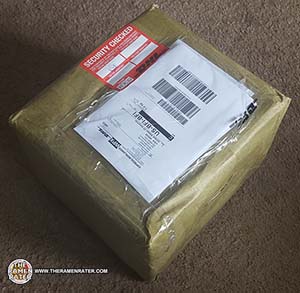 A couple days back, I got a box from Nissin Hong Kong with instant noodle 'premiums.' Premiums are things that might be given away at a special event or prizes! I usually ask companies partaking in a Meet The Manufacturer if they might have some to send I can show – let's see what's inside!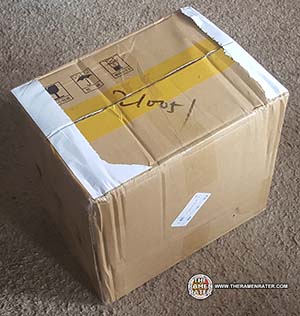 Under the wraps.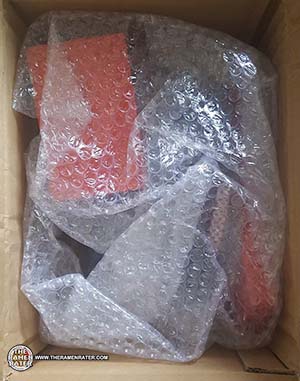 Bubble wrap!

Wow (click to enlarge) – a really neat bowl featuring China Chai, Demae Ramen's mascot!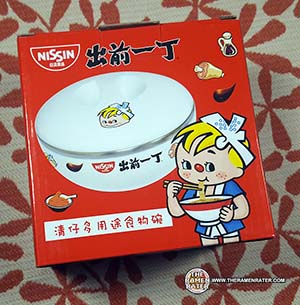 A box (click to enlarge) containing a bowl.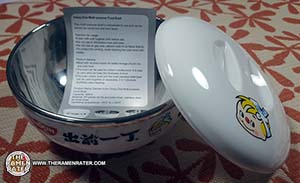 A great little food bowl (click to enlarge)! The bowl and lid are plastic and a little metal bowl insert is within – could put noodles or rice in there and the lid and plastic bowl will keep the heat insulated.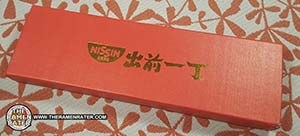 A long box (click to enlarge) with the Demae Ramen logo.
Fancy chopsticks (click to enlarge) with the Demae Ramen logo.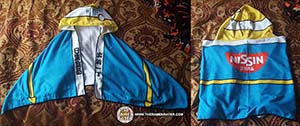 Finally (click to enlarge) a little robe for a kid! They said that this could be for after a bath or after swimming at the beach! I wish they had these that were my size haha! Thank you very much for all these great items!
Products cooked according to package instructions. Product reviews done prior to adding any additional ingredients.