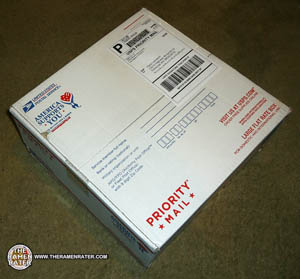 A big box!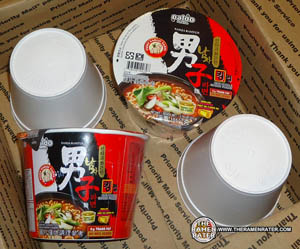 These are the new Paldo Namja Ramen King Cups – I've reviewed the South Korean ones, but these are the new ones for sale here in the USA. Thanks to Moses over at Paldo America!
[AMAZONPRODUCTS asin="B00A8257M6″]Here's the packaged version.[/AMAZONPRODUCTS]
Products cooked according to package instructions. Product reviews done prior to adding any additional ingredients.