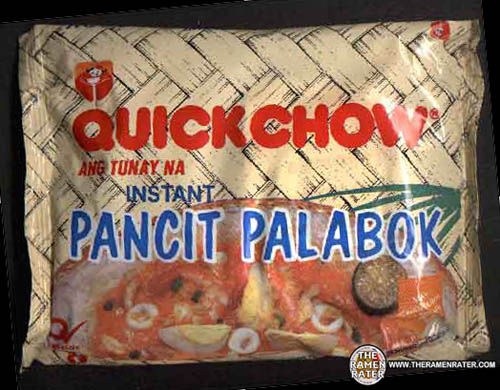 Quickchow: Pancit Palabok
Stars: ** 1/2
Notes: This is an odd one. I have tried quite a few Filipino ramens, but I would have
to say Quickchow is probably the best. This is a rather dry rice noodle ramen. The flavor
is interesting. Only way I know how to describe it.
Product Website: http://www.pilipinomart.com/addcart.asp?productid=42&identifier=30
Products cooked according to package instructions. Product reviews done prior to adding any additional ingredients.