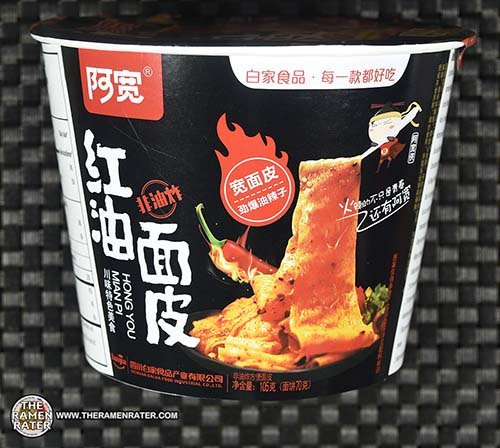 Okay so I'm going to take a wild stab and guess this is a spicy one. Fire, peppers – yeah at least somewhat hot. I don't remember exactly where this came from – Canada, that's for sure (Imean it's Chinese but I picked it up in Canada). Anyways, it's been a while since I've tried one from this brand – let's give it a try!
Sichuan Baijia Hong You Mian Pi – China

Detail of the side panels (click to enlarge). Looks to be meat free but check for yourself. To prepare, add noodle block and boiling water to cup and cover for 4~6 minutes. Drain. Add sachet contents. Finally, stir and enjoy!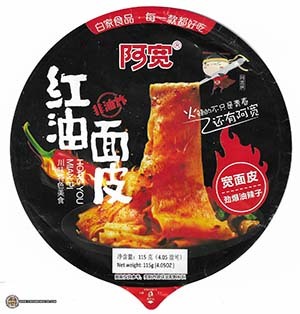 Detail of the lid (click to enlarge).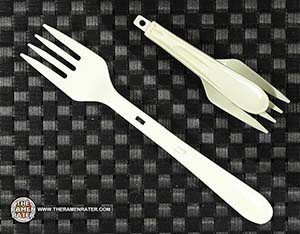 An included fork!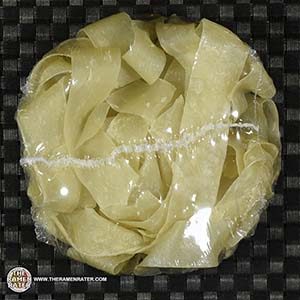 A package of wide noodles.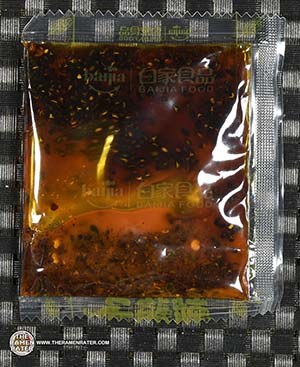 A wet sachet.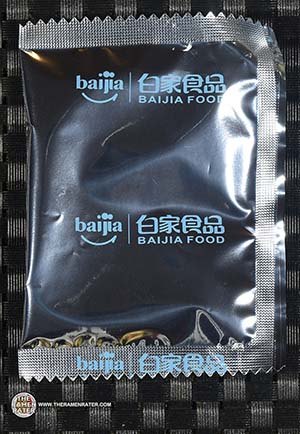 A dry sachet.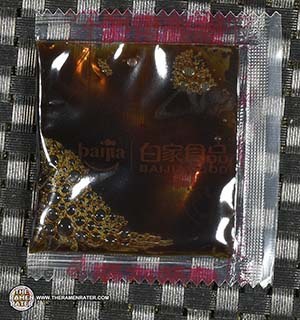 Another wet sachet.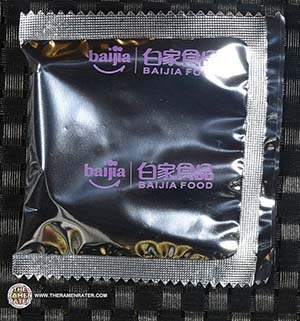 Another dry sachet.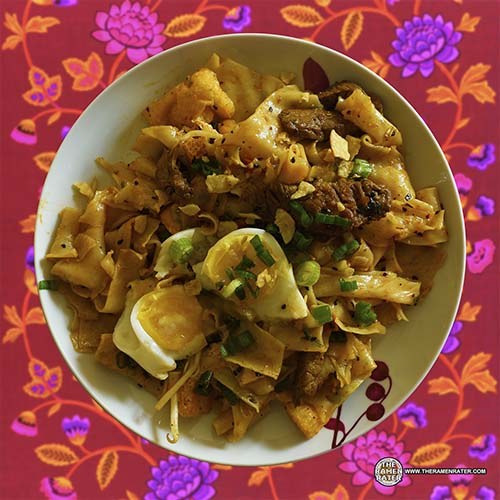 Finished (click to enlarge). Added soft egg, Salad Cosmo mung bean sprouts, sauteed beef, spring onion, and tofu puff. The broad noodle was excellent – went for the full 6 minutes and it worked well. Flavor was that of oily Sichuan pepper and black vinegar – grating on the soul, however fleshing out the fascination bone. 3.5 out of 5.0 stars.  EAN bar code 6926410330763.

Baijia Instant Noodles, Chinese Spicy Fei-Chang Flavor, 19 Ounce