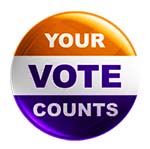 Here's the poll for the 2017 Reader's Choice Top Ten Instant Noodles list! 2016 was the first go at this with over 250 votes counted (results here). Let's make 2017 even better! Remember – if you don't put the brand AND the variety, your vote will NOT be counted, so make sure to do so. Don't forget to invite your friends to vote! The results will come out next year (probably May 1st 2017). 
UPDATE – the previous voting system only allowed 100 votes so back to this one. Just click OTHER and enter the BRAND and VARIETY in the text field and click VOTE!
Products cooked according to package instructions. Product reviews done prior to adding any additional ingredients.