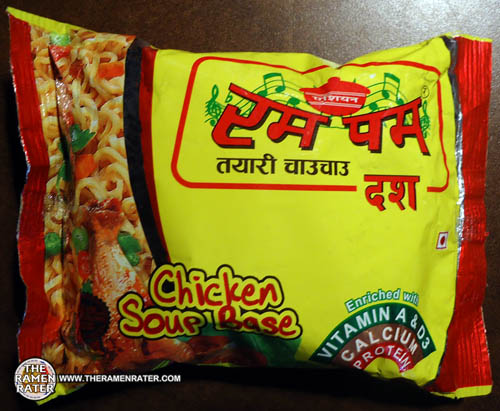 Chicken sounds good – This is an example of a vitamin fortified instant noodle. In areas of the world where many people eat a large amount of instant noodles, vitamins are added to make them healthier. Let's check these out!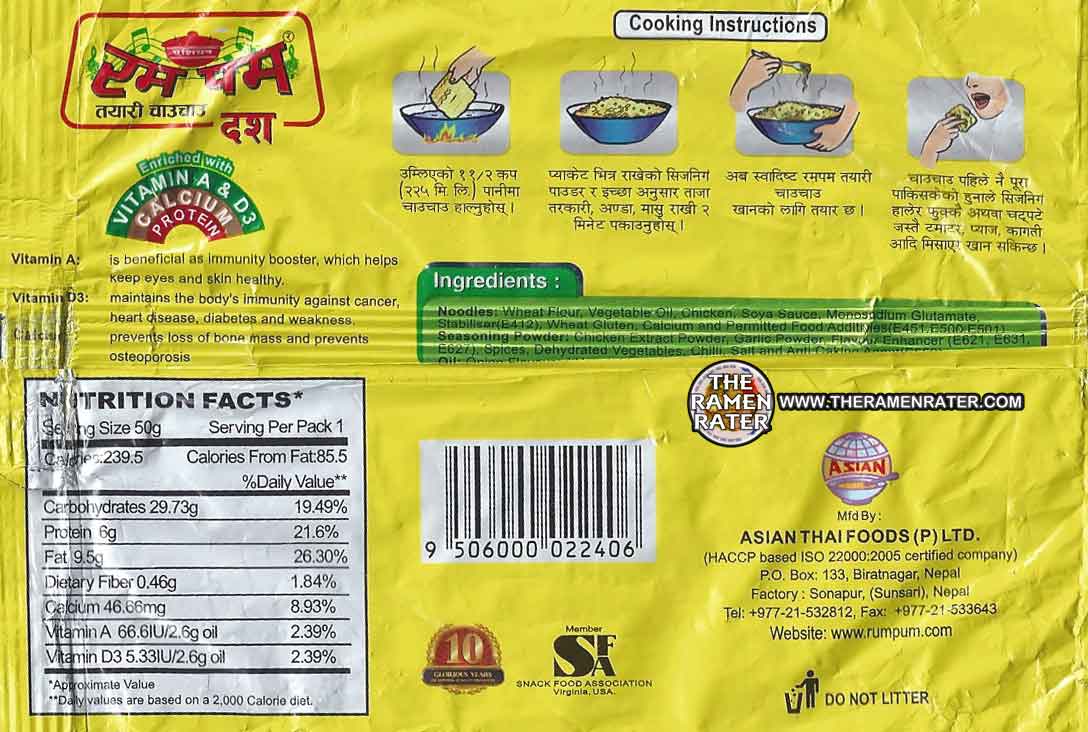 Here's the back of the package (click image to enlarge). Contains chicken.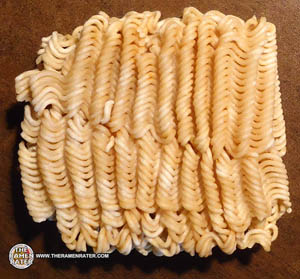 The noodle block.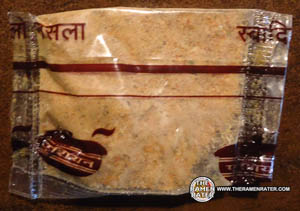 The soup base powder.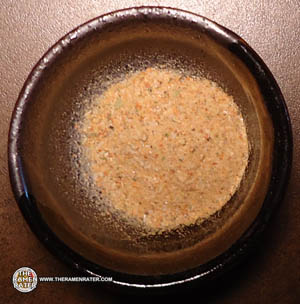 Has a chicken scent.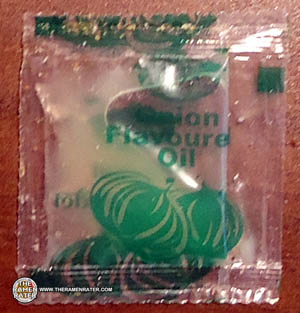 Onion flavored oil.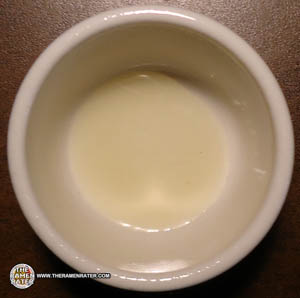 Has an onion scent.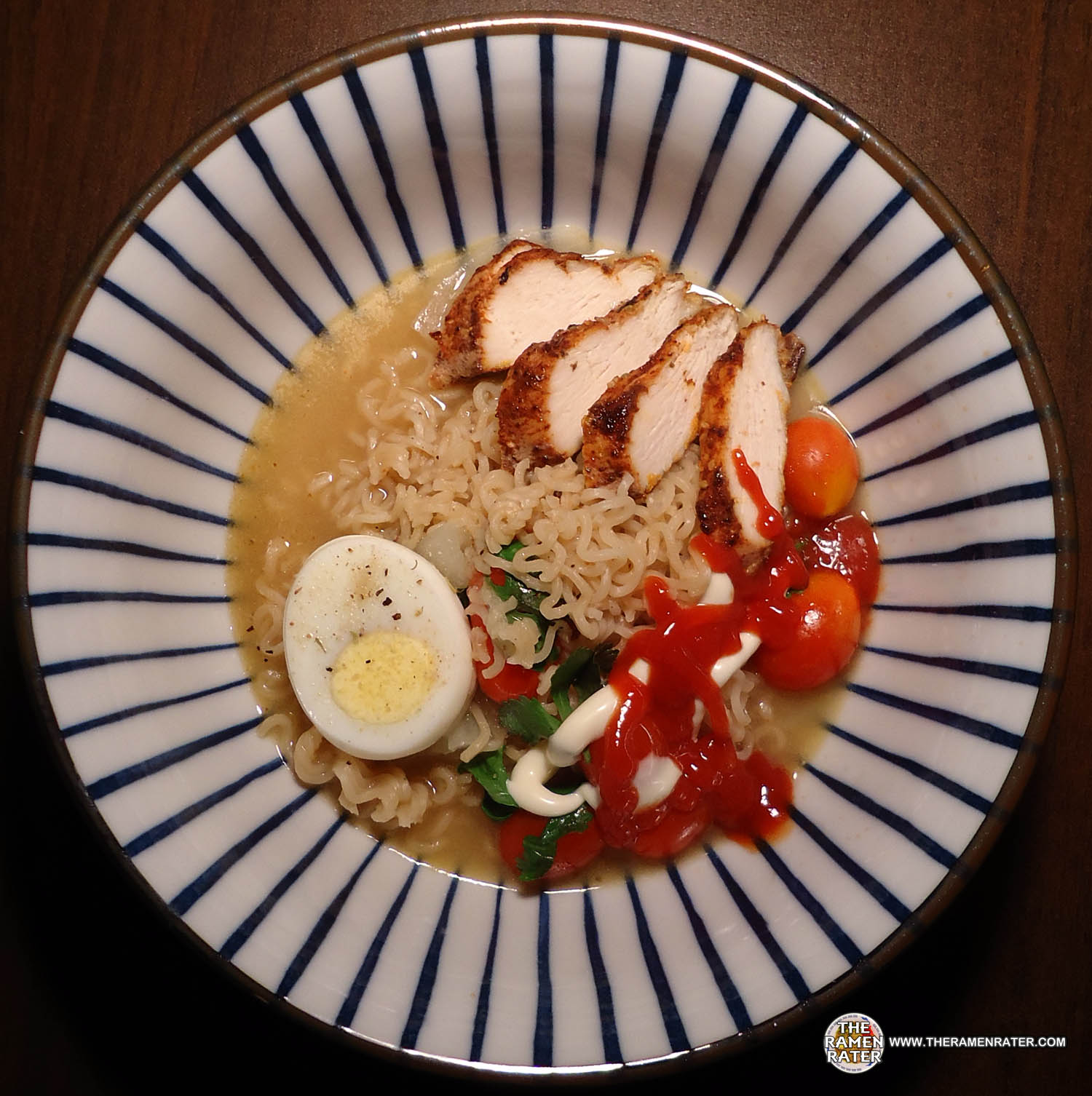 Finished (click image to enlarge). Added chicken I baked with Mexcene and Urashima Vegetable Furikake, coriander (cilantro), grape tomatoes, ketchup, mayonnaise, Walla Walla sweet onion and hard boiled egg. The noodles are of a decent character – a bit crumbly but nicely so. The broth has a nice chicken flavor and a 'comfort food' feel. 3.5 out of 5.0 stars.UPC bar code 9506000022405.
Maha Shivaratri 2068 in Biratnagar, where Asian Thai Foods is located. From Wikipedia: "Maha Shivratri is a Hindu festival celebrated every year in reverence of Lord Shiva. It is also known as padmarajarathri. Alternate common names/spellings include Maha Sivaratri, Shivaratri, Sivarathri, and Shivaratri. Shivaratri literally means the great night of Shiva or the night of Shiva. It is celebrated every year on the 13th night/14th day of the Maagha month of the Hindu calendar. Since many different calendars are followed by various ethno-linguistic groups of India, the month and the Tithi name are not uniform all over India and Nepal. Celebrated in the dark fortnight or Krishna Paksha(waning moon) of the month of Maagha according to the Shalivahana or Gujarati Vikrama or Phalguna according to the Vikrama era.[3][4] The festival is principally celebrated by offerings of Bael or Bilva/Vilvam leaves to Lord Shiva, all-day fasting and an all-night-long vigil. All through the day the devotees, chant the sacred Panchakshara mantra dedicated to Lord "Om Namah Shivaya". In accordance with scriptural and discipleship traditions, penances are performed in order to gain boons in the practice of Yoga and meditation, in order to reach life's summum bonum steadily and swiftly. A week-long International Mandi Shivratri Fair held at Mandi in the Indian state of Himachal Pradesh every year is one of the major tourist attractions in the state.[5]
In Nepal,Millions of hindu attend shivaratri together from different part of the Globe at Famous Pashupatinath Temple. Thousand of devotees also attend Mahasivaratri at Different Famous Shiva shakti peetham of Nepal.
On Mahashivratri, Nishita Kala is the most perfect time to observe Shiva Pooja. On this day, in all Shiva temples, the most auspicious Lingodbhava puja is performed during this time."