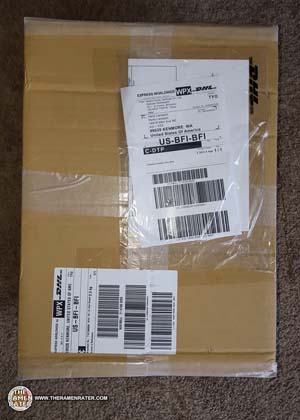 Today I got a second box from Mr. Okabayashi at Nissin Japan! Let's see what's inside!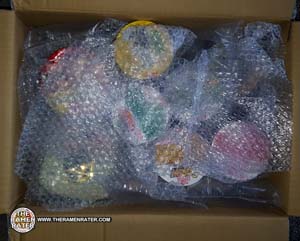 The thin veil of bubble wrap… What's underneath?!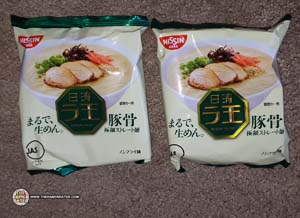 Check it out (click to enlarge) – Nissin Raoh Tonkotsu!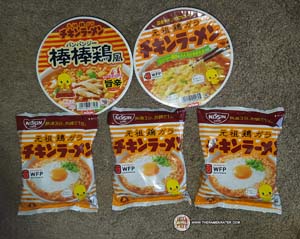 Chikin Ramen (click to enlarge)!! Where it all started!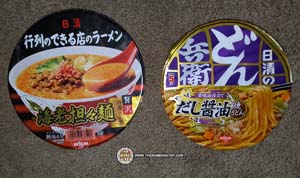 Some large bowls (click to enlarge). Very fancy – never seen these before!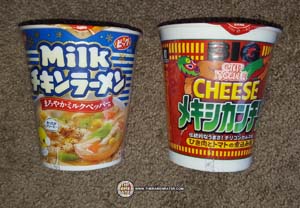 A couple of large cups (click to enlarge) – so many varieties!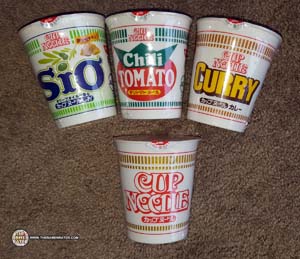 Wow this is awesome (click to enlarge) – I've reviewed the three on top, however the one on the bottom – it's the original Japanese Cup Noodle.
Finally, this small cup (click to enlarge) – not a clue what it is! Thank you so much – this is sure to be an excellent Meet The Manufacturer!
Products cooked according to package instructions. Product reviews done prior to adding any additional ingredients.