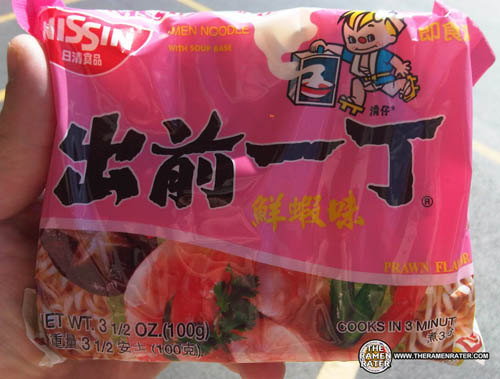 Today's walk to the Asian supermarket was a lot of fun. Was nice to be able to chat with my lady on the phone whilst perusing the noodle aisle of 99 Ranch Market. I gave her the choice of which I should get – Miso, Seafood or Prawn flavor Nissin Demae ramen. I had a feeling she'd go for the prawn flavor…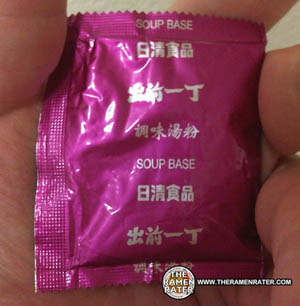 A lonely single packet of soup base came with this one. I must admit though, the shiny purple packet went quite interestingly with the pink packaging…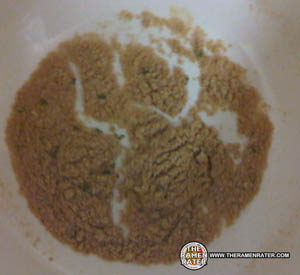 Here's the soup base awaiting the noodles and liquid. I cooked the noodles extra long this time. I thought maybe if the noodles were a bit more engorged and soft, it might taste and consist more like udon.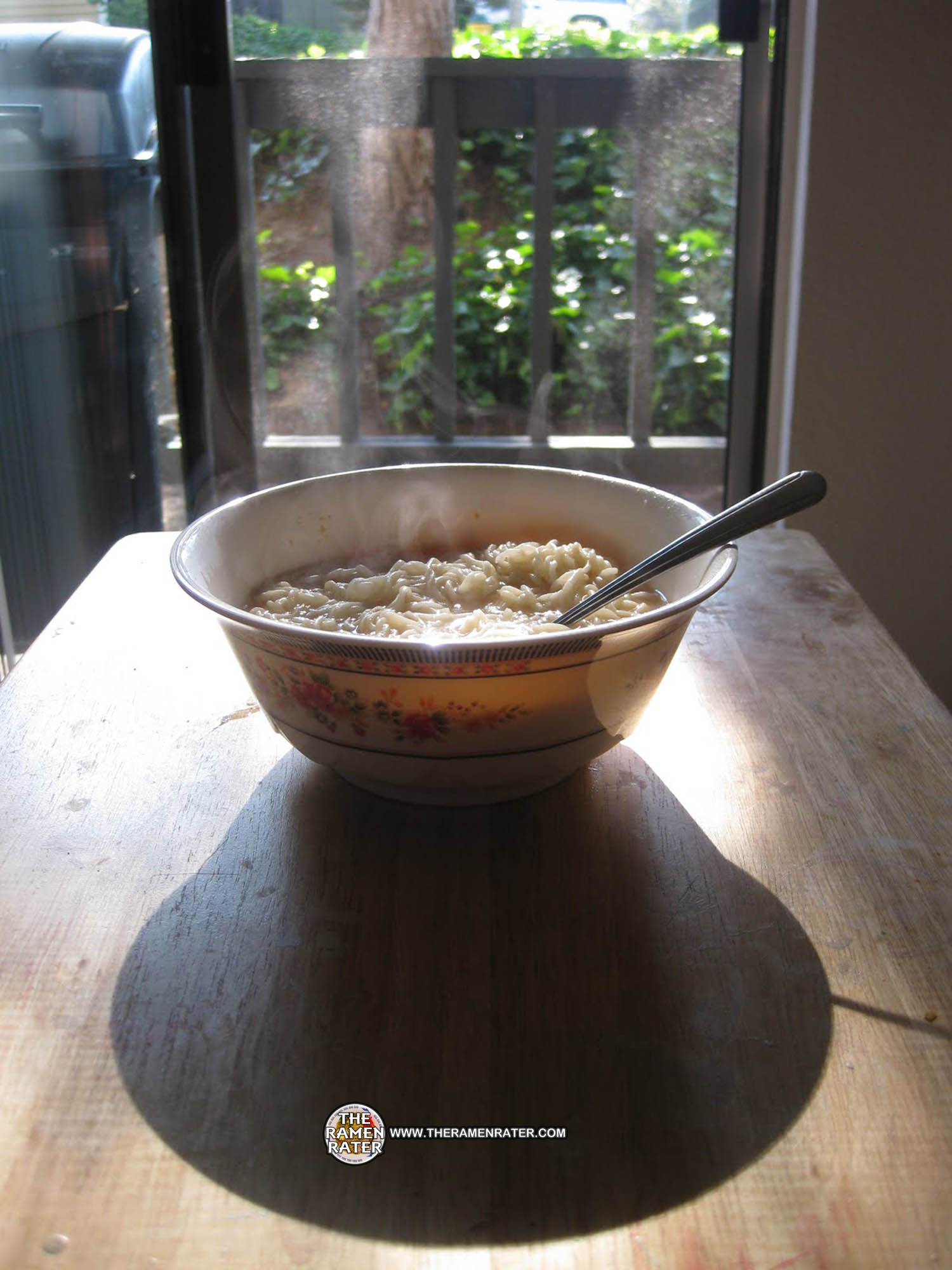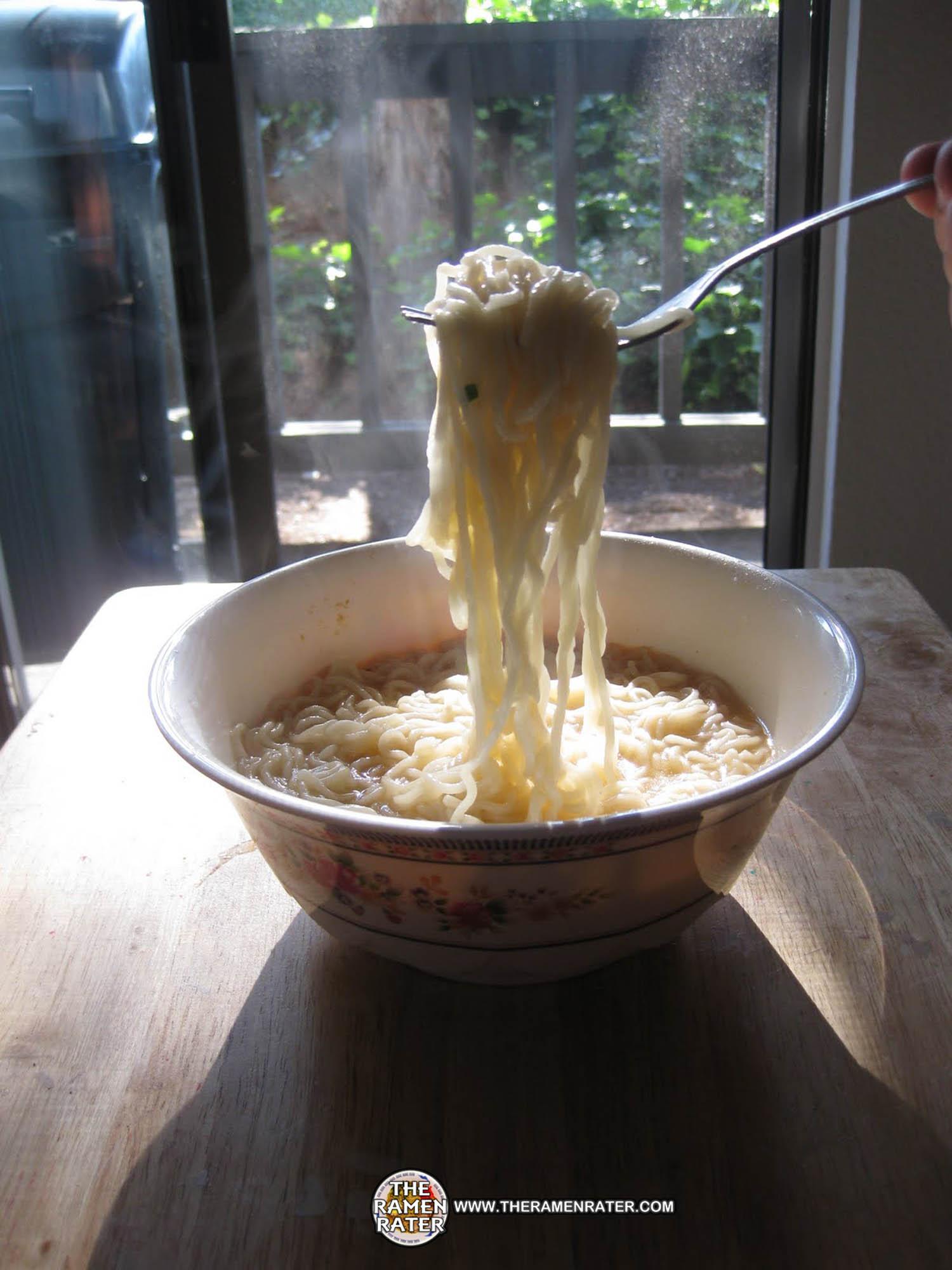 It worked (click images to enlarge). These noodles were a little fatter and very good. They plumped up nicely. The broth came out nicely too. It does remind me very much of prawn – and I really like prawn! Not overbearing, not too salty; a light 'of the sea' hint as well. A let down on the packet lack, but really when it comes down to it, its great because of its simplicity. I give this one 3.25 out of 5 stars. Get it here.
Products cooked according to package instructions. Product reviews done prior to adding any additional ingredients.