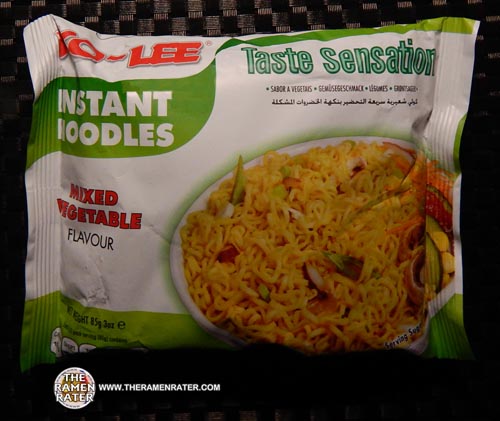 Vegetarian instant noodles are ones I often get asked about. I often have been asked to do a top ten list on vegetarian and vegan varieties, gluten-free and others. The issue is that I'm neither a vegetarian nor am I someone requiring a gluten-free diet, and so I would definitely not want to come up with a list and say 'these are great for vegetarian/vegan/gluten free folks' and have someone eat what they don't want or what they shouldn't. One thing I can say is that foreign varieties coming into the United States that are chicken or beef flavored generally are free of said animal products, as the CBP/USDA/FDA are rather strict about their import. But there are always exceptions, of course. Many companies will also use things like bonito which is a fish in all their varieties. Anyways, when I say in my review 'looks to be meat free but check for yourself,' I'm saying that my poor-eyesighted, legally blind eyes have pored over the ingredients list, but I could be wrong and have missed something. Anyways, here are some mixed veg flavor instant noodles today by Ko-Lee. They're made in Thailand and generally for the UK market. Let's check 'em out!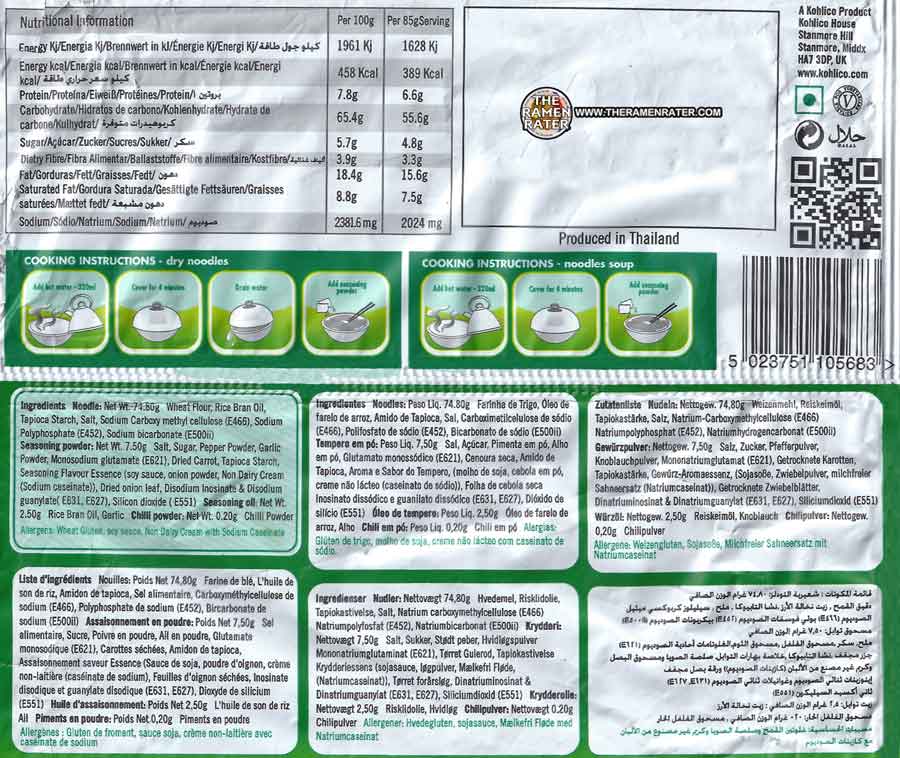 Here's the back of the package (click image to enlarge). Looks to be meat free but check for yourself. To prepare, add noodle block to a bowl, add 320ml boiling water and cover for 3 minutes. You can either drain the broth or keep it in (I'm keeping it in this review). Add in seasoning sachet contents and stir. Enjoy!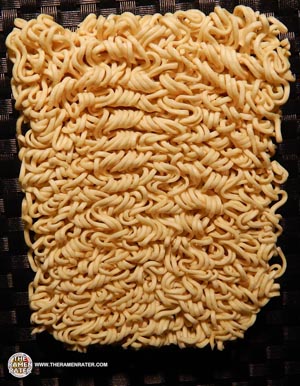 The noodle block.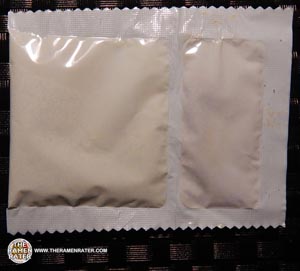 A dual sachet.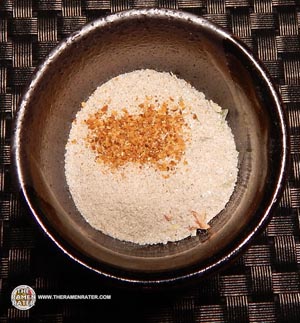 Soup base powder topped with chilli powder.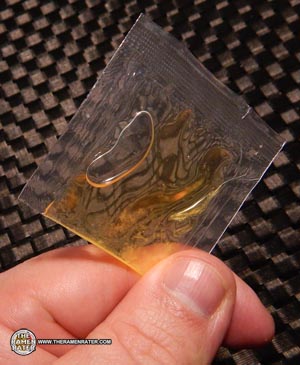 An oil sachet.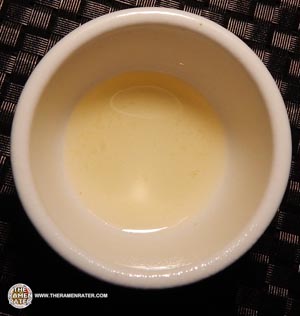 A very light yellow oil.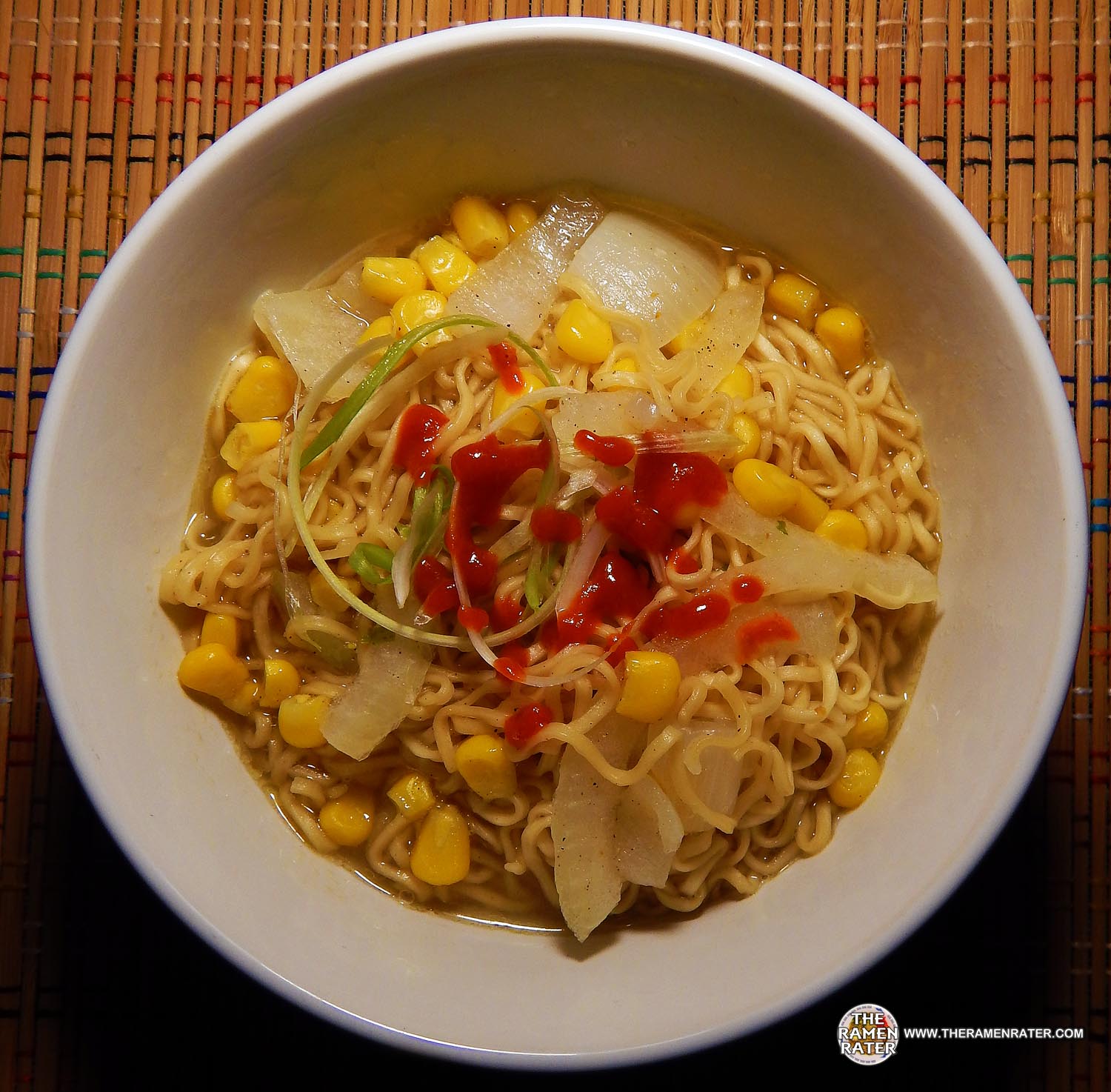 Finished (click image to enlarge). Added corn, sweet onion, spring onion and Huy Fong Sriracha sauce. The noodles have a light and buttery kind of gauge. The broth had a decent, yet again buttery, flavor which was a little vegetable but mostly herbal. Not bad. 3.5 out of 5.0 stars. EAN bar code 5023751105683>.

So here you can get Ko-Lee Go Noodles Xtreme Hot & Spicy Flavour. One thing to note is that it's definitely not extremely hot, nor spicy. However, it's quite tasty!
A Ko-Lee Go Cup noodles TV commercial.