The noodles have been identified aptly by a Ramen Rater reader! Check out the review tomorrow to find out who they are!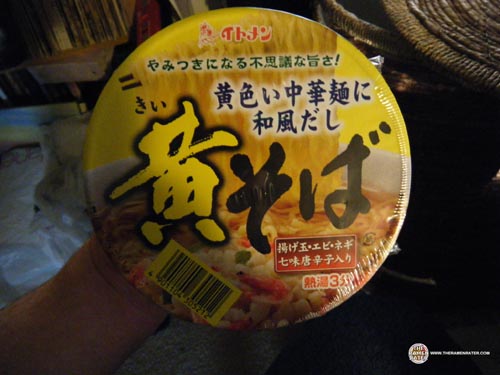 Can anyone translate? Itomen makes it – it might be buckwheat? Not sure. Help! Whoever can gets credit for it on the Ramen Rater
Products cooked according to package instructions. Product reviews done prior to adding any additional ingredients.