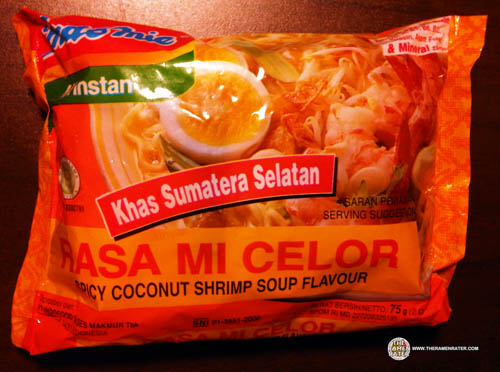 This is a real treat – this is one of the varieties not available in the United States and was kindly sent by Edwin N. of Vancouver, BC! Thank you again so much!
He sent six of them and so I will try one of them every once in a while so they last. I am a huge fan of Indomie's products and so very happy about this! I
should also mention that I have been directly contacted by Indomie and they are going to be sending me many varieties that aren't usually available – that
donation will come at some point in the future. For now though, let's check out spicy coconut shrimp flavor soup!