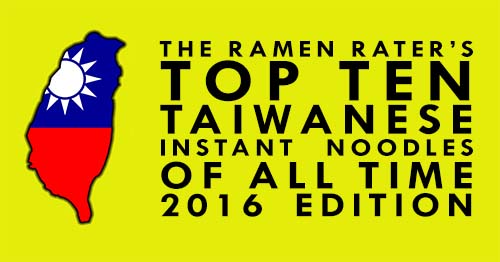 This is the fourth year of The Ramen Rater's Top Ten Taiwanese Instant Noodles Of All Time lists. The list definitely has had a lot of movement every year – a good sign as those who produce instant noodles in Taiwan are innovating and producing new styles and flavors all the time! Here are my pick of the tastiest and most memorable Taiwanese varieties from my over 2,000 reviews to date.
A video of this year's list presented by Hans Lienesch, The Ramen Rater.
#10: A-Sha Dry Noodle QQ Thin Noodle – BBQ Sauce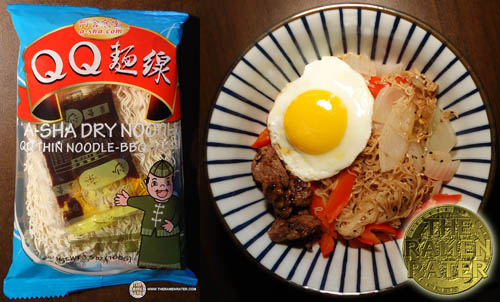 These noodles are great! Very light and thin and honesty they seem to be happy. It's a perfect balance of texture and delicateness. They definitely are wonderful to chew. The BBQ sauce? Well, this isn't what most would think of when you say BBQ sauce – it's not the 99 cents a bottle stuff at the local grocery store. Instead, it's a very enjoyable and tasty flavor with nice depth. Soy sauce, garlic, a slight spiciness and other flavors are represented in a wonderful flavor that doesn't have the usual American 'slather' BBQ sauce feel. This is excellent. #1 in 2013. Original review
#9: Mom's Dry Noodle Onion Oil & Shrimp Flavor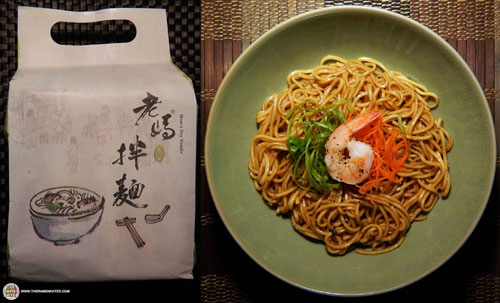 It's amazing how sometimes when I do a top ten list, some of the best ones are right before the cutoff for my list! I tried this one a week or so ago and let me just say – wow. The noodles are of an excellent quality and texture with a perfect chewiness. The flavor is well balanced with not too much saltiness but definitely not bland; it's rich and delectable stuff. Original review
#8: Chering Chang Curry La-Men

This is the first variety I've tried of this brand and if the others they make are anything like this, they're going to be doing very well with my reviews! The noodles are of a standard instant noodle gauge but have a very fresh feel to them. The curry broth is a wonderful sweet curry with a excellent richness to it. The included vegetable sachet was a show stopper on this one, with everything hydrating to perfection and a really ample quantity.Original review
#7: Tseng Noodles Rice Noodle Seafood Laksa Flavour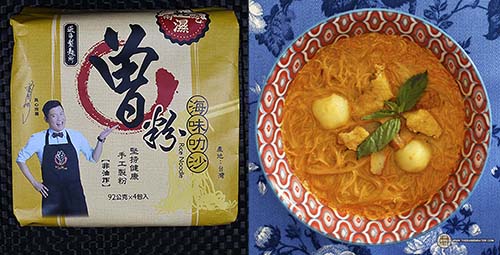 Laksa isn't something that I would immediately connect with Taiwan, but now I think that's going to change. This was a really interesting variety to try; the rice noodles have a neat gauge – just a little thicker than their others. The broth was very much on the thick and rich end of things with a nice flavor to it. Luxuriant and aromatic. Original review
#6: Jingqi Aloe Vera Guan Mian Cyanobacteria Noodle With Ginger Oil Sauce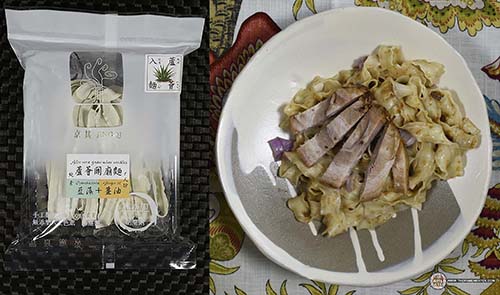 Okay – cyano-what? Cyoanobacteria is often sold as Spirulina – the healthful blue-green algae. The noodles are extremely wide in this one and have a nice softness to them. The flavor was great – a kind of sweet with ginger and salty thing going on here which was absolutely delectable. Original review
#5: A-Sha Dry Noodle Veggie Noodle Baby Grass Noodle With Toona Sauce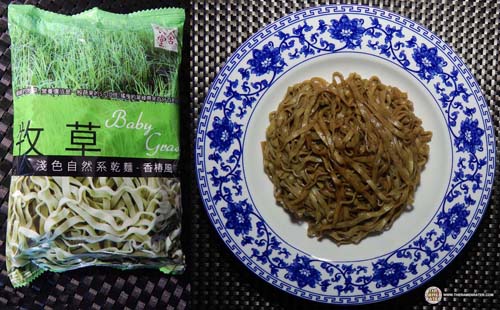 The noodles have a very good elasticity to them. They have a broad flat nature and a premium texture and chewiness. The flavor was a soy and something else – the Toona aspect I imagine. It had an earthiness which was subtle and light – just right. I very much liked this; it seemed like something that would pair well with the acidity of tomato and richness of some kind of beef with wine juxtaposition. Original review
#4: Mom's Dry Noodle Sichuan Spicy Flavor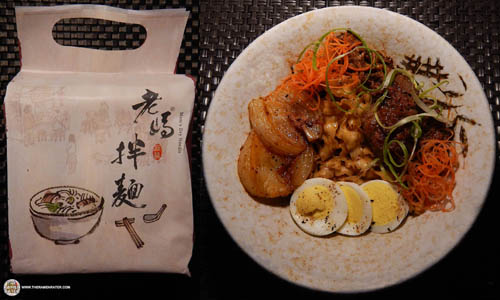 After trying their Onion Oil & Shrimp, I couldn't wait to try this one – and it was a real treat as well. What sets this one apart are the noodles. Sun dried and with a perfect texture and thickness. They're absolutely amazing. As for the flavor, it comes together via three sachets: mushroom oyster sauce, sesame oil and chilli paste. The heat is ample and so wonderfully balanced with the sesame and oyster sauce. #1 in 2014. Original review
#3: Mom's Dry Noodle Sour & Spicy Flavor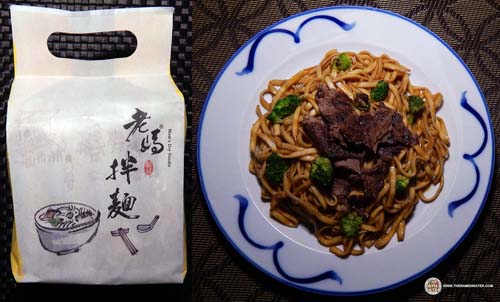 The noodles are really primo – excellent gauge and chewiness. They're thick and have a gourmet quality to them. The flavor is really great. It goes from an initial hit from the black vinegar's sourness, then mulls around with the heat and almost transforms into a sweetness at a point. It's a very active flavor that kept my tastebuds fascinated the whole time. Excellent! Original review
#2: A-Sha Dry Noodle Veggie Noodle Tomato Noodle With Vine Ripened Tomato Sauce – Taiwan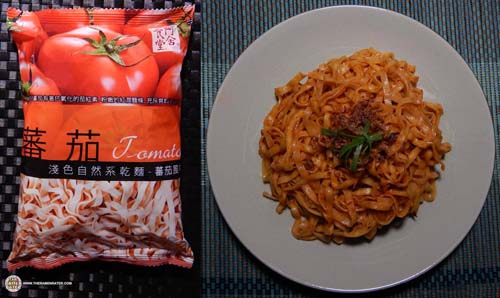 The very first Taiwanese instant to make the annual top ten overall list. But there's no denying – this is absolutely marvelous stuff. The noodles have a great gauge – broad, flat and soft with a light chew. The great part is the tomato flavor – when I opened the sachet of sauce the whole room smelled like fresh tomatoes. Not only that, there's more than enough sauce to flavor all of the noodles.Original review
#1: Tseng Noodle Scallion With Sichuan Pepper Flavor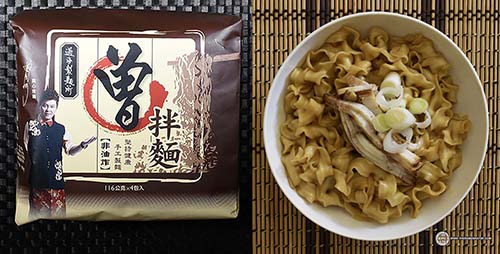 This is only the second Taiwanese variety to ever make the annual top ten overall list. These noodles are simply wonderful – wide with a sturdy chew and strong backbone. The flavor is salty and savory with a great hit of Sichuan pepper – hot, but not too hot. Excellence! Special Top Ten Re-Review
Products cooked according to package instructions. Product reviews done prior to adding any additional ingredients.