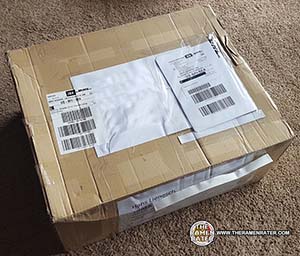 I asked CarJEN abouyt their snacks recently – I've tried so many of their noodles and noodle snacks, but I was curious about their other snacks – and so they sent me some!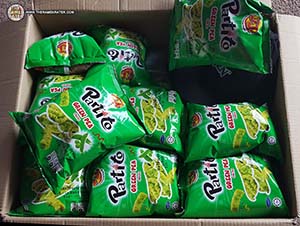 Patitos green pea snacks (click to enlarge)! We tried these soon as wel opened the box – I liked the, my wife (who doesn't like peas) liked them, and my little boy Miles ate a couple!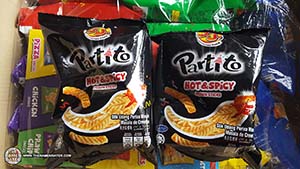 Here's the hot and spicy variety (click to enlarge).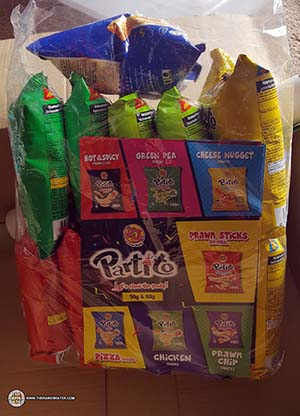 Wow (click to enlarge) – 7 different varieties! Looking forward to trying them!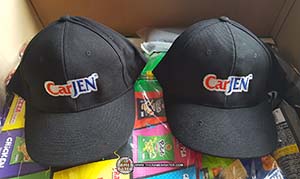 A couple of hats (click to enlarge) two is perfect since Miles likes to steal my hats!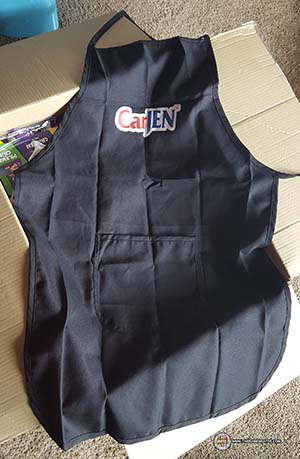 An apron (click to enlarge).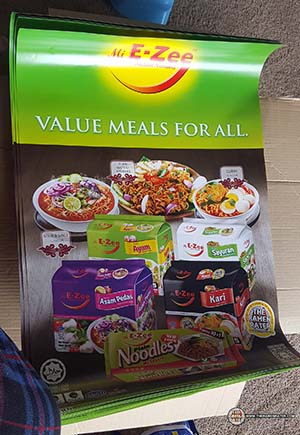 A new poster (click to enlarge)! Thank you very much!
Products cooked according to package instructions. Product reviews done prior to adding any additional ingredients.