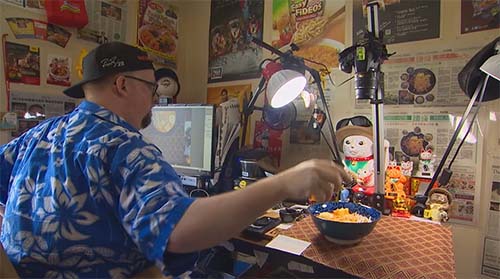 I was on KOMO TV, an ABC affiliate recently! How did this come to pass? Well, I posted a pocture that was sent to me by Samyu Group, a noodle company over in Malaysia. They have a wall of clocks for important timezones like London, Tokyo, New York, etc. Well, They'd done one for Kenmore, WA for where I live! The PR person contacted their PR agency who contacted KOMO TV and in a few weeks, I had a few people over and a big light pointed at me and a huge video camera in here! I want to thank Leslie Harris from the City Of Kenmore, Eric Schudiske from Gallatin Public Affairs, and Leslie Cohen and Eric Jensen from KOMO TV Seattle!  Here are some videos and the story on their website.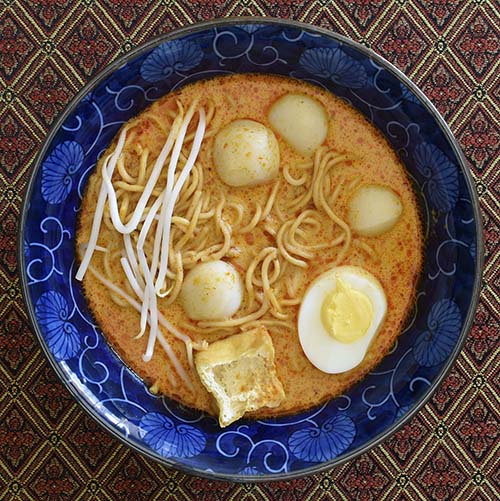 Here's the finished bowl (click to enlarge) – with tofu puff, mung bean sprouts, Dodo fishball and hard boiled egg.
Products cooked according to package instructions. Product reviews done prior to adding any additional ingredients.