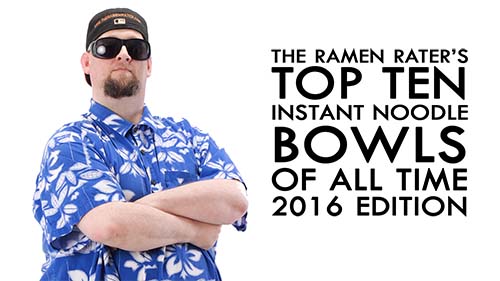 Instant noodles sold in bowls are very popular as they provide a certain convenience to those 'on the go.' They're great to pack in a bag for a trip or for the office at lunch. These are the best of the best that I've tried out of my over 2,060+ reviews to date. With that, open lid halfway, pour in some boiling water, stir – and enjoy!
A video presentation.
#10 – Unif Man Han Feast Sichuan Chili Eel Flavor Instant Noodle – Taiwan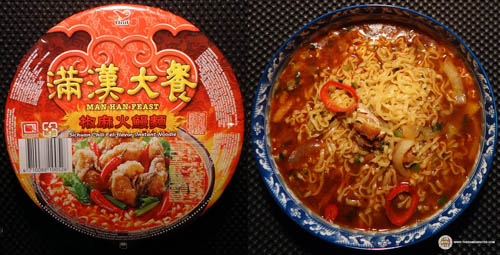 The noodles are flat and broad. They have a nice quality to them; not too chewy but very good for a bowl noodle. The broth is rich with a good spiciness. The added bonus with this is the eel – it's really good! Everything is rich and hearty and it's definitely a feast to behold and consume. I should also note – this is one of a line that includes a braised beef variety amongst others. I would very much like to review every one of these, both in pack and bowl form. If you can source them and would like to send me some, please use the above contact form to do so! Thanks! Original review here
#9: Paldo Jjajangmen Chajang Noodle King Bowl – South Korea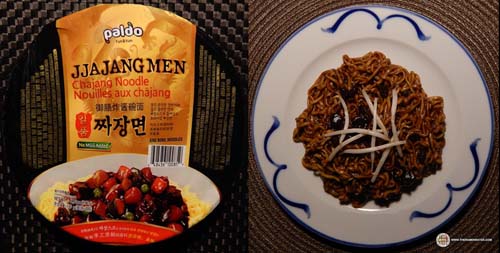 Another in Paldo's King Bowl line. Again, this one has thick and chewy ramyun but is a broth-free variety, coated with a delicious and savory black bean chajang sauce. Sticks-to-your-ribs! Original review here
#8 – Nissin Chikin Ramen Donburi – Japan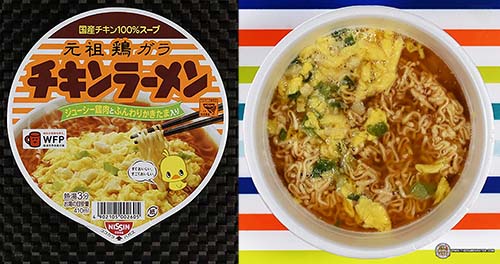 This one really brings me back. My first brush with exotic instant noodles was the Nissin Chikin Ramen package version when I was around 8-10 years old. This one really builds upon that, including a freeze dried block which springs to life with boiling water. It contains scrambled egg and spring onion – and delivers. This is excellent, classic and delicious. Original review
#7 – JML Spicy King Bowl Noodle Spicy Chicken Noodle – China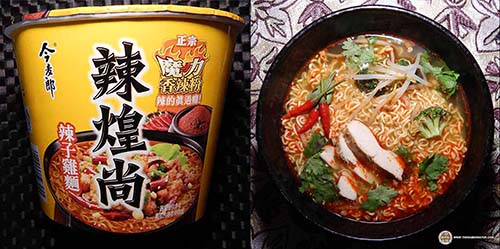 The noodles as usual plumped up nicely as they engorged themselves on the broth. good gauge, good chew. The broth is definitely strong and worthy of the top ten spicy list – it means business! Sichuan chilli heat is abundant. The oiliness is great and the hydrated vegetable bits are good as well – a tasty spicy bowl. Original review
#6 – Seven & I (Nissin) Gold Sumire Ramen – Japan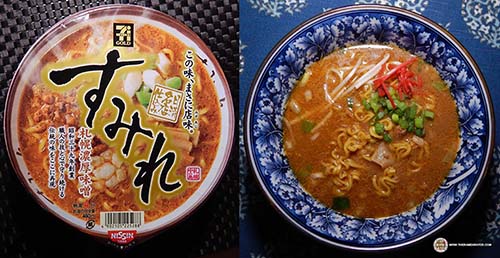 The noodles are thick and chewy – very premium. The broth has a very rich miso flavor that had a little thickness and a nice oiliness. The vegetables and bits hydrated perfectly – nice bits of ground meat and menma float happily about and are of good quality. Original review
#5 – Tokushima Seifun Yakibuta Ramen – Japan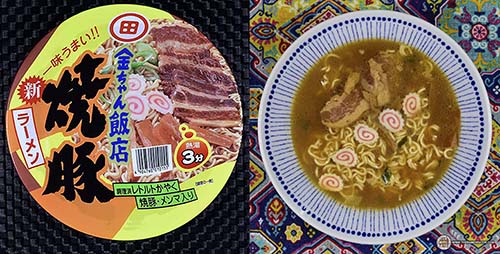 The broth has a nice saltiness and soy flavor with just a little touch of sweetness. The pork flavor finds it's way into the broth as well which is spectacular. The pork has a nice sweetness and 'fall off the bone' texture to it which is pure delicacy. The army of decent sized slices of narutomaki were amazing, and the spring onion and bamboo shoots were perfect. A bowl of amazing taste and quality. Original review
#4 – Nissin Raoh Rich Soy Sauce Flavor – Japan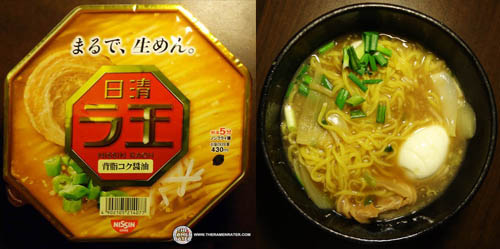 The noodles and broth play so nicely together and the pork is quite good. A bowl of noodles to really enjoy by candlelight. Raoh slips to 4th place this year. Original review here
#3 – ORee Garden Malaysia Green Curry Noodle – Malaysia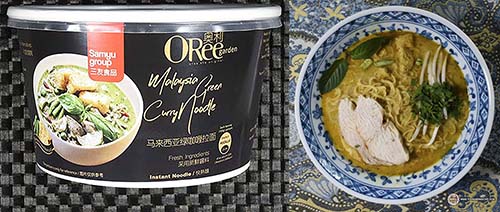 A newcomer in both variety and brand to this list for 2016, ORee Garden's green curry bowl is amazing stuff. Decent noodles are brought to life with a very rich and flavorful green curry broth which acts more like a tasty sauce. Then, they augment it with the inclusion of tofu puff and long bean. Exquisite! Original review
#2 – Choripdong Hurricane Rice Cake Topokki – South Korea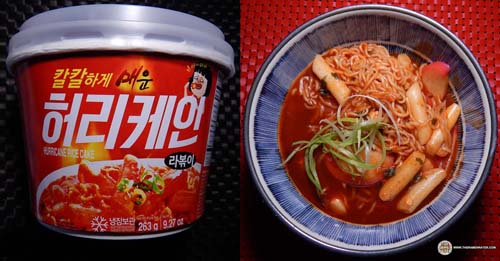 It's red. It's got a thick spicy and sweet sauce. It's got ramyun. It's got topokki. This was a real find – Just looking at the picture makes me want some right this instant. One of the most wonderful bowls of noodles I've ever had. Slipping from first place last year. Original review here
#1 – Nissin Gyoretsu-no-Dekiru-Mise-no-Ramen (Shrimp Tantanmen) – Japan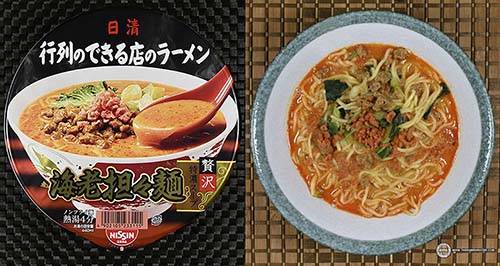 Talk about amazing. Now, on most of these bowls, you'll notice I've added my own garnishes. I don't count them in my reviewing – everything is reviewed prior to any additions I make. This is one where I've added nothing and just look at it! This one had very good noodles to start off. The broth was a very thick prawn infused decadent flavor spectacle. Then there's the little crunchy topping and the other garnish they provide and this is just amazing stuff. Wow. Floored. Original review
Products cooked according to package instructions. Product reviews done prior to adding any additional ingredients.