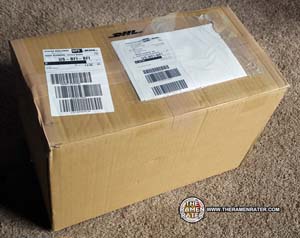 Wow! A box from Nissin Japan! What's inside I wonder?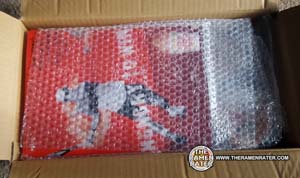 Well packed and ready to delve into!
A neat folder (click to enlarge) autographed by Mr. Okabayashi.

Some cups (click to enlarge).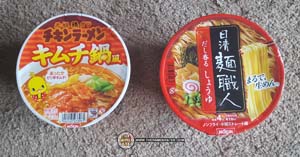 …and bowls (click to enlarge) – the one on the left is a kimchi flavor Chikin Ramen bowl!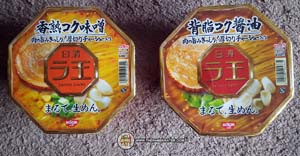 These fancy bowls (click to enlarge) are from the Nissin Raoh line.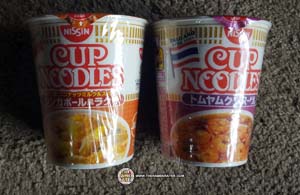 A couple of Nissin's international flavors – Singapore Laksa and Thai Tom Yum! Thank you! Can't wait to review these!
Products cooked according to package instructions. Product reviews done prior to adding any additional ingredients.