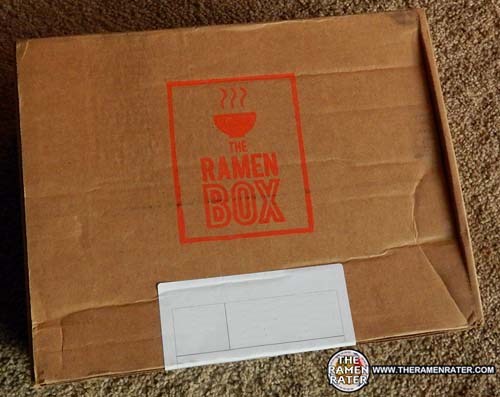 I've been finding out about a lot of great new instant noodle box subscription services lately and here's the latest find: The Ramen Box. Let's have a peek inside.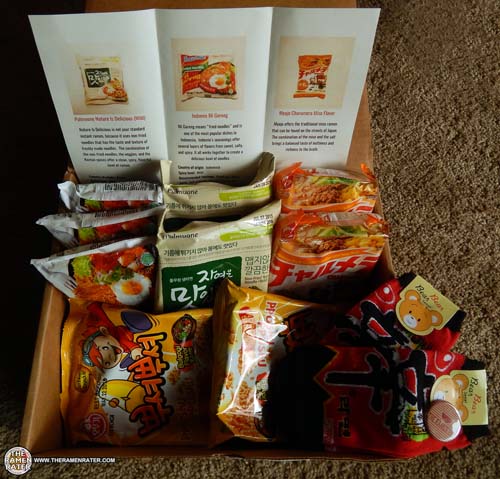 This is pretty impressive! 9 packs of instant noodles from Japan, South Korea and Indonesia – two of the ones from South Korea and snack ramen to boot! A couple pair of Shin Ramyun socks, a The Ramen Box button and a pamphlet with info on the included varieties, along with cooking instructions, topping ideas, and trivia. This is a top-notch box – quite a selection, quantity, and neat extras. You can subscribe to a 2, 6 or 12 month plan. They gave me a coupon code for people – RRATER15 will knock 15% off your first order – not too shabby! Check it out today, and thanks for the sample box!
Products cooked according to package instructions. Product reviews done prior to adding any additional ingredients.