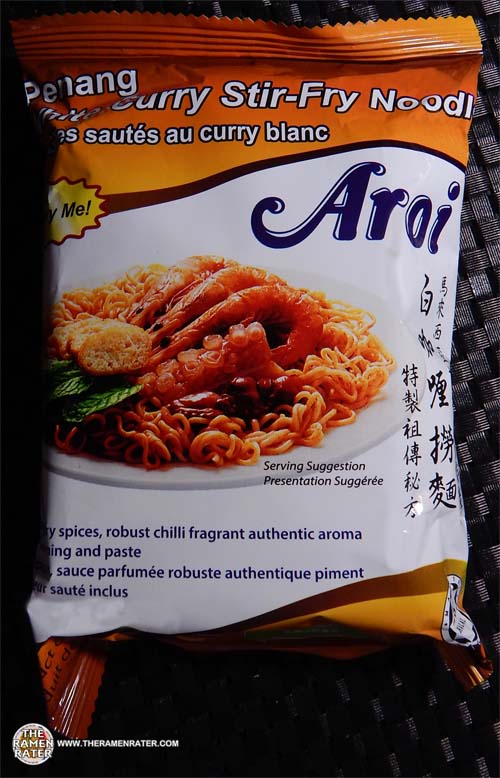 I got this during my annual trip up to Canada for my birthday! A while back, I reviewed the soup version of this one. I've seen numerous soup varieties of Penang White Curry , but this time it's a Stir-Fry version. Sounds interesting and different – let's give it a look!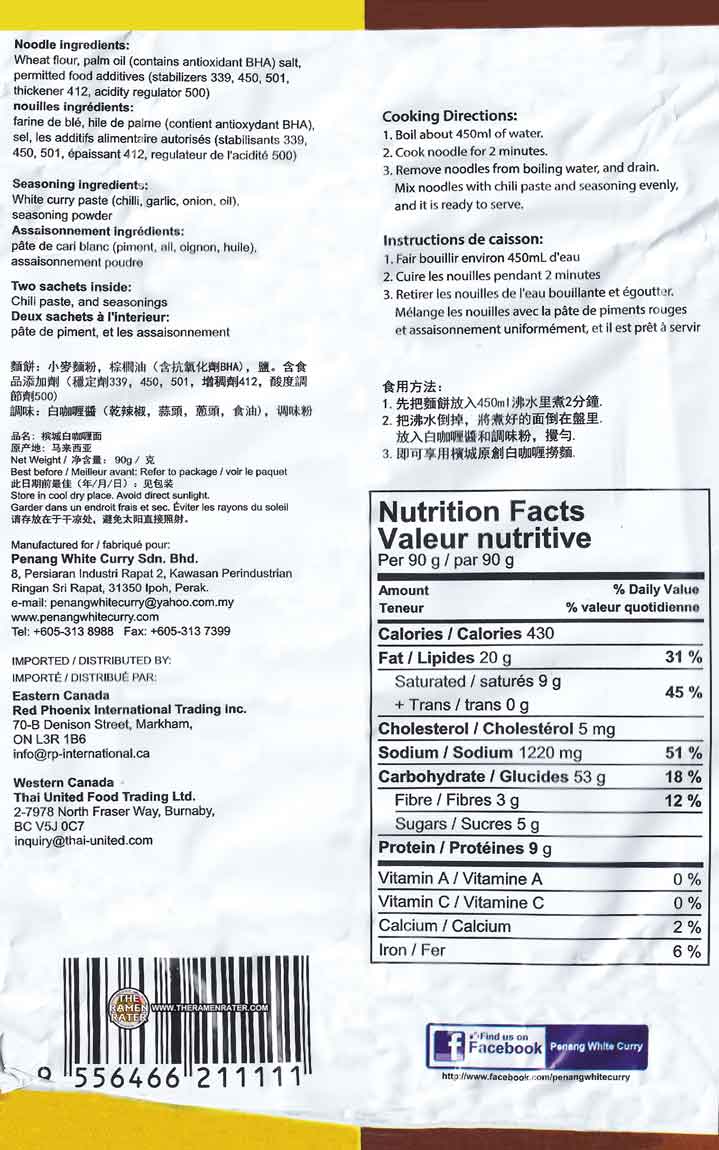 Detail of the back of the package (click image to enlarge). Looks to be meat free but check for yourself. To prepare, boil noodles in 450ml water for 2 minutes. Add in sachet contents and stir well. Enjoy!
The noodle block.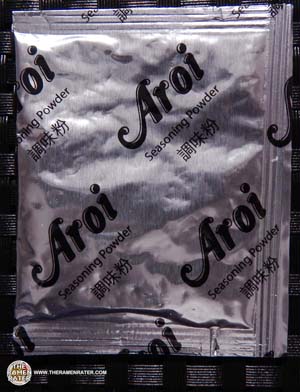 The dry seasoning base.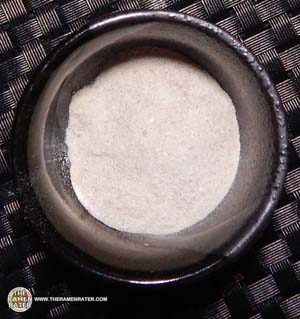 A very light powder – so light that when it opened a little poofed up into my nose.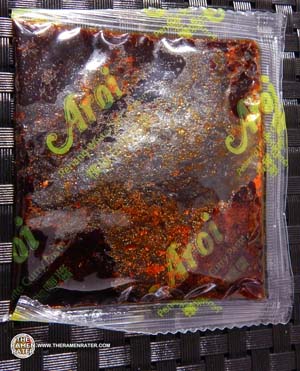 The paste sachet.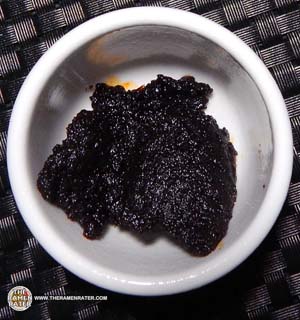 A thick paste – smells good!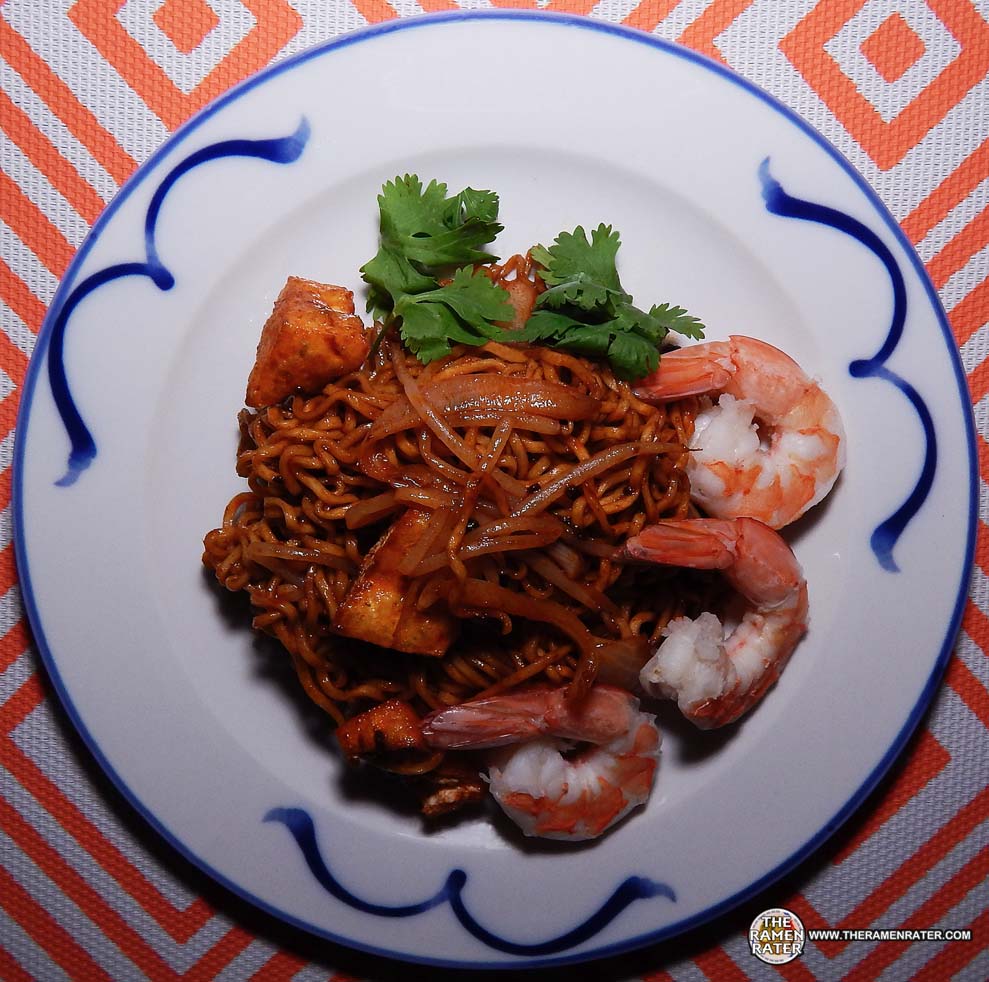 Finished (click image to enlarge). Added shrimp, tau pok, white onion, coriander and mung bean sprouts. The noodles came out nice and thick and chewy which I liked a lot. The flavor was pretty good. The curry paste was thick and sticky and tough to get all over after draining though and the powder seasoning added a little too much saltiness I think. But it worked prettywell. Always nice to see a new spin on a neo-classic. 4.5 out of 5.0 stars. EAN bar code 9556466211111.

Penang Heritage Food: Yesterday's Recipes for Today's Cook
A video of curry noodles in Malaysia
Products cooked according to package instructions. Product reviews done prior to adding any additional ingredients.