What do corn dogs, sandwiches, burritos and instant noodle cups have in common? They're all portable. People can't seem to stay in one spot for very long; they want to carry their meals with them as they move about. Since the inception of the instant noodle cup in the early 70's when Momofuku Ando saw people using coffee cups and hot water to steep their instant noodles and brought this concept to market, the noodle cup has become a ubiquitous icon in the daily lives of billions. Today, I present the best of the instant noodle cups I've tried in my over 1,700 instant noodle reviews. With that, please enjoy The Ramen Rater's Top Ten Instant Noodle Cups Of All Time 2015 Edition.
#10: GaGa Mi Instan Cup Milk Chicken Soup – Indonesia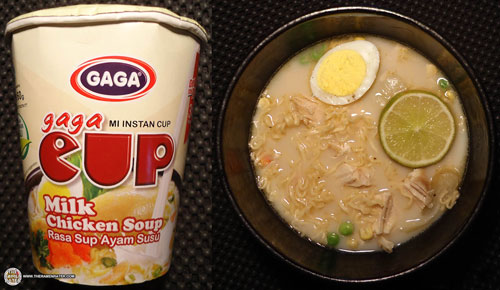 The noodles are thin and light – they hydrated perfectly and have a gentle chew. The broth is fantastic – it's a creamy flavor full of chicken goodness, some onion hints, and a slight spiciness. Original review here
#9: MAMA Instant Noodles Coconut Milk Flavour – Myanmar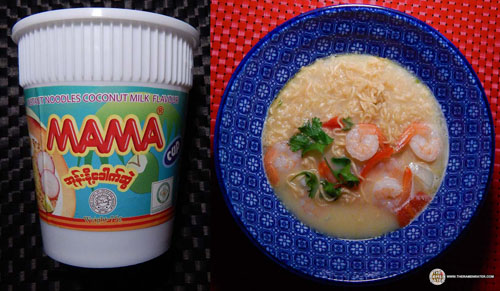 This was my first ever review of a product from Myanmar. The noodles have a lightness to them which paired perfectly for this broth. Coconut flavor abounds with a richness and flavor that's not overbearing or too sweet. It's creamy and with just the right oiliness. Original review here
#8: Mamee Chef Creamy Tom Yam Flavour – Malaysia
The noodles are just right – nicely cooked and gorged on the broth. The broth is the real star in this one – nice and strong citrus and spicy flavors abound and it has such a nice color to it. The garnish of vegetables and shrimp come out very nicely – the veggies are excellent as is the shrimp. Truly an excellent cup of noodles. Original review here
#7: Eat & Go Rendang Beef Flavour Fried Instant Noodle – Indonesia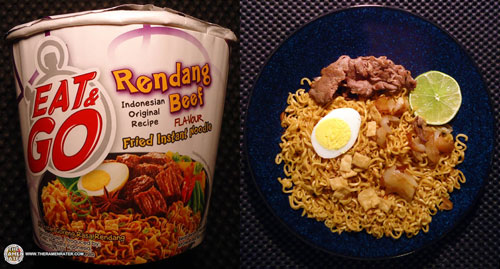 The noodles come out nice after steeping. They have a standard gauge and good cgewiness. The flavor is great – sweet. spicy and beefy! Excellent stuff – and if it wasn't good enough already, the garnish adds a really good finish to things. This was a real treat to enjoy. Original review here
#6: Nongshim Shin Black Spicy Pot-au-feu Flavor Premium Noodle Soup – United States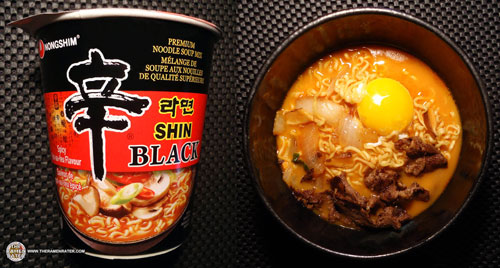 First, Nongshim made Shin Ramyun which is still incredibly popular. Then they upgraded and came out with Shin Ramyun Black. Finally, Shin Black has made it into a cup – and it's really good! Rich beef flavor and real beef along with thick ramyun noodles. Premium stuff! Original review here
#5: MAMA Cup Yentafo Tom Yum Mohfai – Thailand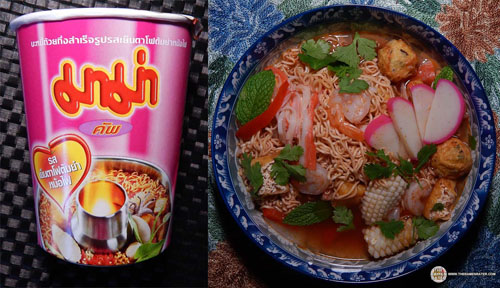 The noodles have the standard wonderful gauge and chew of the noodles that are in MAMA cups. They have a nice texture and flavor to them. The broth is great – a nice color, spiciness and flavor that is a little sweet and very unique. Original review here
#4: Mamee Mie Goreng Indonesia Spicy Sambal Flavour – Malaysia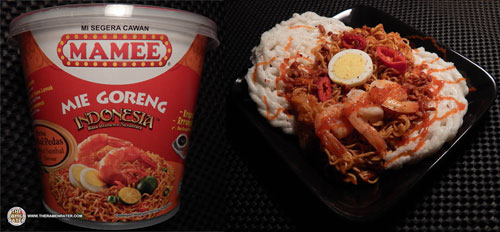 The noodles came out so nicely – they have a great character of chew and whilst not in a broth, they're not dry after being drained. The flavor is wonderful – spicy and tasty with that sweet-hot kick I love about mie goreng. The crunchy bits rounds everything out soundly. Original review here
#3: Mamee Chef Lontong Flavour – Malaysia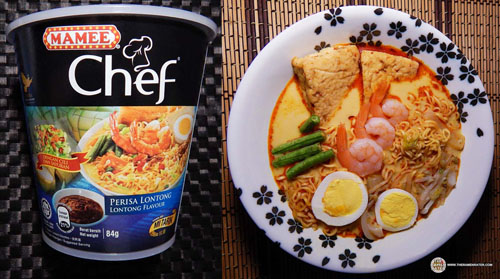 The broth is first off a lot of fun to look at; the red and cream colors are really good looking. The broth has a creamy and spicy taste with lots of nice pieces of red pepper, and as always the 'mi tarik' noodles were just right. Very new and unique. Original review here
#2: MAMA Instant Cup Noodles Seafood Pad Kee Mao Flavour – Thailand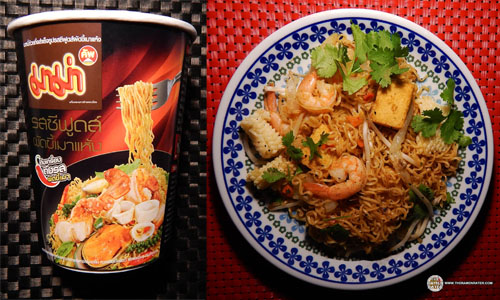 The flavor is really quite good and can be summed as kind of a sweet seafood taste with a great bite of spiciness – and then this lingering flavor from the holy basil. It's got a really different flavor I wish was present more often in instant noodle varieties. Original review here
#1: Mamee Chef Curry Laksa Flavour – Malaysia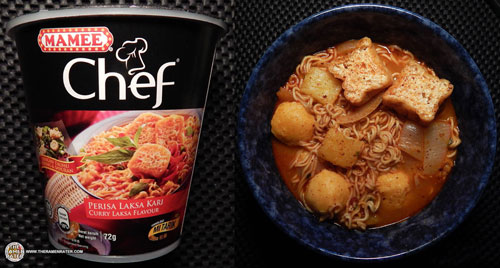 There are some flavors erupting from Malaysia that are just fantastic and this instant noodle cup exudes them like a rock star. The noodles came out excellent – pretty much identical to the packaged version. The broth and garnish as well were great – rich curry flavor and premium garnishes including little tofu puff bits and pepper. I can definitely say this is the best instant cup I've ever had. This is the second year in a row Mamee Chef Curry Laksa has held the top spot.  Original review here
Products cooked according to package instructions. Product reviews done prior to adding any additional ingredients.