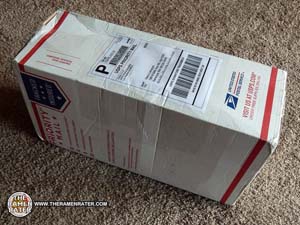 Wasn't expecting this one today – what's inside?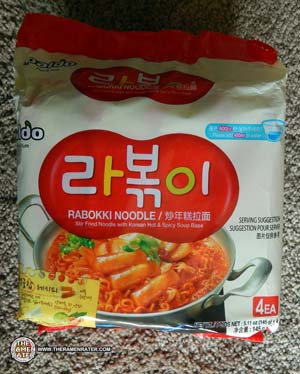 One of my favorite Korean foods is tteotbokki (pronounced tah-bocky or tah-pocky). They're like little tubes made from rice and thick and chewy. Usually it's accompanied by a spicy sauce, egg, fish cake and more. Well, this is rabokki – ramyun with tteotbokki sauce! I had this a few years back and was really bummed it wasn't available here in the United States. When I got this package in the mail I contacted my friend at Paldo and found out that indeed it will be on shelves here soon! Awesome!
Products cooked according to package instructions. Product reviews done prior to adding any additional ingredients.