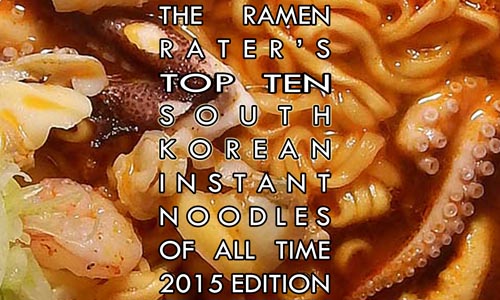 The Ramen Rater's top Ten South Korean Instant Noodles Of All Time made it's debut last January and I thought this would be a good day to release the new one for 2015! South Korean instant noodles (known as ramyun) are characteristically thicker and chewier than most instants. Spiciness is a common trait as well as beef flavors. Here are my top picks of the South Korean varieties I've reviewed of my 1,573 reviews to date.
#10: Paldo Cucumber Bibim Men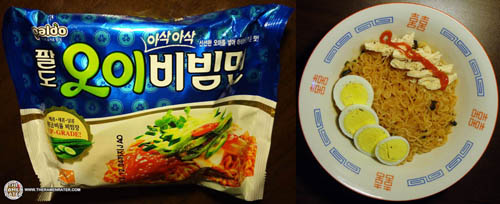 Regular Bibim Men is quite good, but this has a little extra something. It is a cold variety, great for the summer months and delivers a spiciness and slight sweetness. The cucumber bits hydrate and end up crunchy and refreshing. Original review
#9: Ottogi Bekse Curry Myon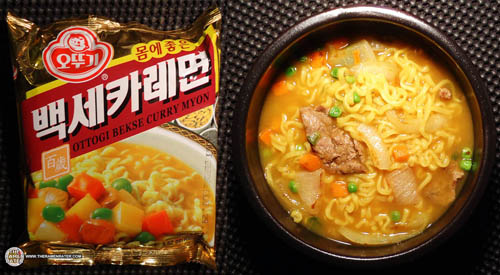 I'm a big fan of curries from all over the world.  We start with thick ramyun noodles. The broth is rich and luxuriant with a nice deep curry flavor. The little potato pieces (a rarity in the instant noodle realm) are very welcome and give it a little extra comfort food appeal. Original review
#8: Paldo Namja Ramyun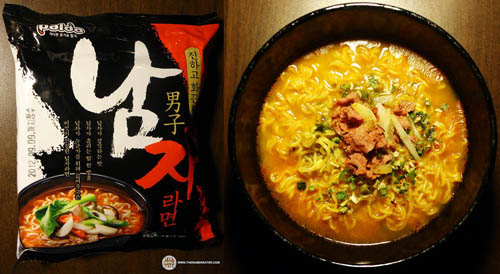 A spicy premium ramyun variety. The noodles are thick and chewy and the broth has beef, chicken and garlic components. Namja translates to "men's" or "guy's." Strong stuff and quite good. Original review
#7: Paldo Kko Kko Myun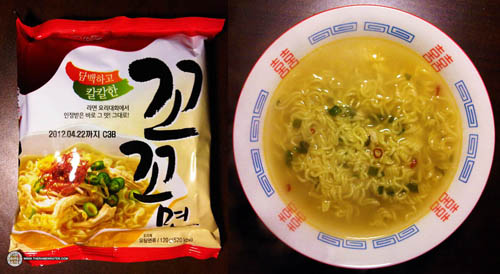 This one is like a bowl of candy to me. We start with nice quality noodles, and then the broth takes over. The broth has a kind of chicken and jalapeno flavor to it. The flavors play off of each other quite nicely and deliver both a strong bite as well as a mellow comfort food flavor in one bowl. The vegetable packet includes little chicken pieces. Original review
#6: Paldo Korean Traditional Beef Gomtangmen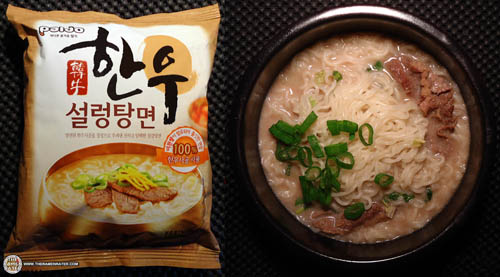 The noodles are nice and sturdy after three minutes of cooking and have a great texture and chewiness. A couple minutes later, they've gorged themselves a bit more on the broth and changed quite a bit – I like that. The broth has a very nice and rich beef flavor and it's tasty, non-spicy and warm. This would be really great after hours out in the cold. Original review
#5: Paldo Jjamppong Seafood Noodle King Bowl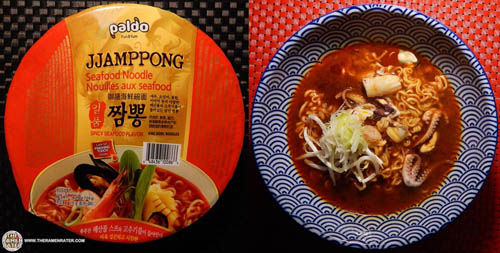 The noodles are nice thick ramyun; wide and chewy. The broth is just awesome – it has a very strong spiciness and a very good seafood flavor, along with a slight sweetness. The broth has a slight thickness which gives it a really great character. Original review
#4: Samyang Foods Red Nagasaki Jjampong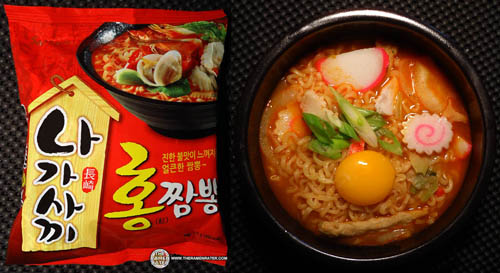 The noodles are perfect – what I like to find in ramyun! Thick and chewy. The broth is amazing – an excellent level of heat balanced with a respectable amount of seafood flavor. The added vegetable pieces hydrated quite well. Top notch! Original review
#3: Nongshim Soon Veggie Noodle Soup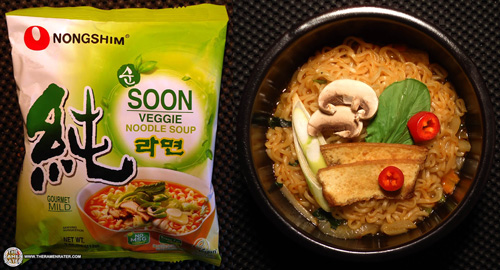 This is the first instant noodle on the top ten to be marketed towards vegetarians. What surprised me about it was the broth had such a full flavor to it; deep and satisfying. The noodles are slightly larger in gauge than your run of the mill instant, which is common of South Korean 'ramyun.' Magnificent stuff! Original review
#2: Paldo Cheese Noodle – South Korea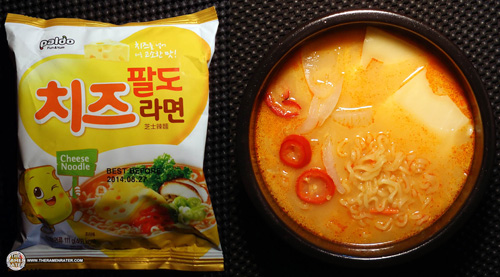 These noodles – wow. I think the best addition to South Korean ramyun has to be cheese. Well, not only is cheese included here but it's got just the perfect notes of spiciness and strong, rich flavor. The little guy with the sign that says cheese noodle rocks as well. Original review
#1: Samyang Foods Maesaengyitangmyun Baked Noodle – Southh Korea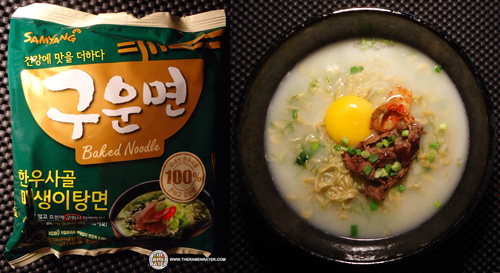 Last year was the 50th anniversary of ramyun in South Korea, pioneered by Samyang Foods. Samyang decided to try making something new – SBN, a baked noodle. What's really neat here is that the noodles smell like bread! The broth is a lot like gomtang, a traditional beef soup. To shake it up, maesangyi is added – kind of like seaweed spun into a cotton-like consistency. The finished product is quite delectable; almost like a chowder! Original review
Products cooked according to package instructions. Product reviews done prior to adding any additional ingredients.